Minister of Defense revealed when Kyiv could receive the first F-16 aircraft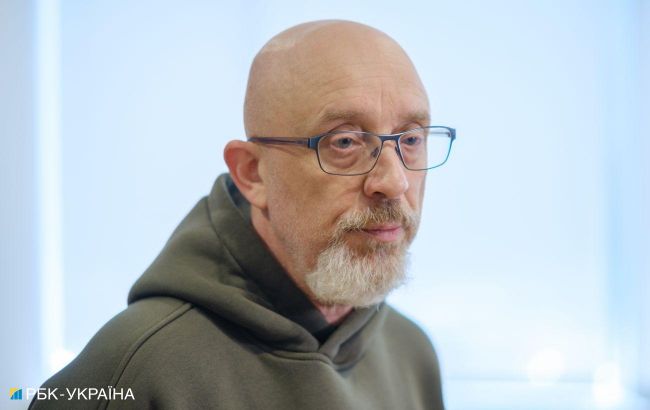 Minister of Defense of Ukraine Oleksii Reznikov (Photo: RBC-Ukraine, Vitalii Nosach)
Ukraine will be able to receive its first F-16 fighters no earlier than 6-7 months from now. The aircraft transfer will depend on the training timeline for Ukrainian specialists, according to a statement by the Minister of Defense of Ukraine Oleksii Reznikov.
He explained that the aircraft itself is merely a platform. One should also consider the delivery of armaments such as missiles, ammunition, and bombs that the F-16s will carry. Additionally, infrastructure preparation is crucial to ensure that Ukraine can operate the aircraft and carry out combat missions.
Moreover, the minister highlighted that aircraft training will involve pilots, engineers, technicians, and other personnel engaged in operations.
He mentioned that a few hundred individuals will be involved in the initial phase of the F-16s in Ukrainian skies.
"Therefore, 6-7 months is the minimum period (for transferring F-16s to Ukraine), which needs to be consciously assessed. But if it takes a bit longer, there should be no disappointment because our pilots have shown their ability to be ready in 6 months," he stated.
At the same time, the duration of training for technicians and engineers is currently unknown, given the complexity of servicing and maintenance systems.
"But I believe in one thing: our people are so talented that they managed to cover a ten-month program for the Patriot system in 10 weeks and a three-month program for the 155th artillery in three weeks. Therefore, I am convinced that Ukrainian F-16s will free temporarily occupied territories in the Ukrainian sky," he added.
F-16s for Ukraine
On August 18, it was reported that the United States approved the transfer of F-16 aircraft to Ukraine from Denmark and the Netherlands. The National Security Advisor to the U.S. President, Jake Sullivan, noted that Ukraine will receive the fighters after pilot training.
The Netherlands may provide Ukraine with 42 fighters, while Denmark could offer an additional 19.
Previously, the spokesperson of the Air Forces Command of the Armed Forces of Ukraine, Yurii Ihnat, reported that Ukraine needs around 128 aircraft to gain air superiority and replace its aging fleet.
Within the Air Force, there's a belief that the F-16 can alter the course of events on the front. However, Ukraine will need to "smooth out" its runways before receiving the fighters and prepare logistics and infrastructure to prevent Russia from destroying the aircraft on the airfields.