How many fighters Ukraine needs to gain air superiority in war with Russia - Ukrainian Air Forces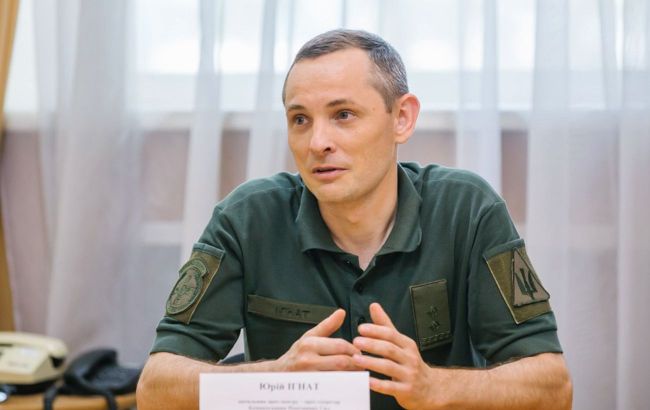 The spokesperson of the Air Forces Command of the Armed Forces of Ukraine, Yurii Ihnat (Photo: mil.in.ua)
Ukraine needs around 128 fighter jets to gain an advantage in the sky and replace its aging aviation fleet, according to the spokesperson of the Air Forces Command of the Armed Forces of Ukraine, Yurii Ihnat, in an interview with "Radio Liberty."
"Ukraine needs 128 fighter jets to replace the old aviation fleet - this number is outlined in the vision of the Ukrainian Air Force," he stated.
He noted that Ukraine receiving 42 fighter jets could create approximately four aviation brigades.
"Of course, the war situation can introduce its adjustments, but over 100 aircraft are indeed necessary to deploy them at various airfields, to respond to different challenges, and to strike different targets, both airborne and ground-based enemy assets," he added.
F-16s for Ukraine
Ukraine requires fighter jets not only to defend its territory from Russian attacks but also to provide its pilots with the capability to compete with Russian forces in the air.
Previously, the United States approved the transfer of F-16 fighter jets to Ukraine from Denmark and the Netherlands. The National Security Advisor to the U.S. President, Jake Sullivan, mentioned that Ukraine would receive these aircraft after pilot training.
The Netherlands will provide Ukraine with 42 fighter jets, while Denmark will contribute an additional 19 jets.