U.S. approves F-16s transfer to Ukraine from Denmark and the Netherlands, Reuters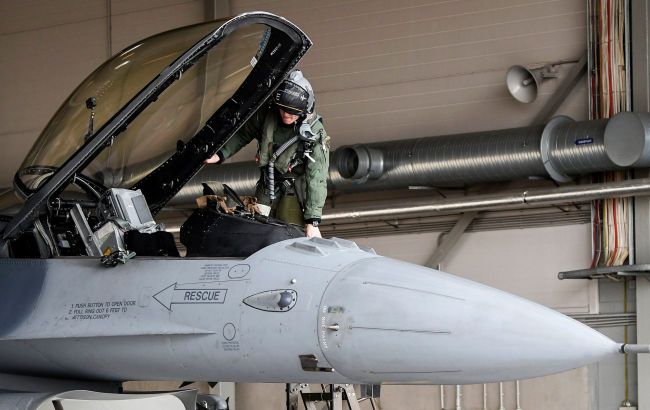 The U.S. approved the dispatch of F-16 fighter jets to Ukraine from Denmark and the Netherlands (Photo: Getty Images)
The United States has approved the dispatch of F-16 fighters to Ukraine from Denmark and the Netherlands as soon as pilot training is completed, informs Reuters.
Washington has given official assurances to Denmark and the Netherlands that the United States will expedite the approval of all necessary formalities for the transfer of F-16s to Ukraine once the training of Ukrainian pilots is completed.
It is reported that Denmark and the Netherlands recently requested these guarantees. According to an unnamed American official, Secretary of State Antony Blinken sent letters to his colleagues in Denmark and the Netherlands, assuring them that the requests would be approved.
"I am writing to express the United States' full support for both the transfer of F-16 fighter aircraft to Ukraine and for the training of Ukrainian pilots by qualified F-16 instructors," Blinken says in his letter to the two officials.
"It remains critical that Ukraine is able to defend itself against ongoing Russian aggression and violation of its sovereignty. The transfer of aircraft will allow Ukraine to take full advantage of its new capabilities as soon as the first set of pilots complete their training," Blinken notes.
Training of Ukrainian pilots on F-16
Several allied countries have decided to train Ukrainian pilots on F-16 fighters. This happened after the initiative was approved by U.S. President Joe Biden.
President of Ukraine Volodymyr Zelenskyy announced that training of the Armed Forces of Ukraine on American F-16 fighters will begin in August.
Politico previously reported that the first group of Ukrainian pilots who will participate in training on American F-16 fighters has already been identified.
According to the agency, 8 Ukrainian pilots who are proficient in English are already prepared to begin training on F-16 fighters.