F-16 for Ukraine - Main challenges country may face after receiving the fighters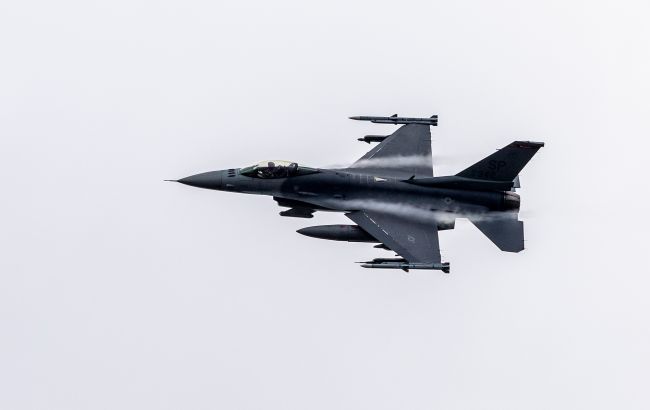 F-16 fighter jets (Photo: Getty Images)
Ukrainian runways are constructed with concrete slabs with seams that need to be "smoothed out" before the arrival of Western F-16 fighter jets, according to the spokesperson of the Air Forces Command of the Armed Forces of Ukraine, Yurii Ihnat, during a televised marathon event.

He stated that F-16s had landed in Ukraine at the Myrhorod airfield during the 2012 European Football Championship and "felt good."
"We are now awaiting the implementation of the decision. Of course, we won't win the war immediately, but the F-16 can change the course of events. What we need the most is air superiority. It's the key to success on the ground, and we must understand that," said Ihnat.
He noted that Ukrainian runways are made of concrete slabs with seams that must be "smoothed out."
"Our engineering services are working on this. Additionally, the F-16 has an issue with a low air intake, as it can ingest foreign objects, which is dangerous. We need to monitor and keep the runways clean," the spokesperson explained.
Ihnat also emphasized that preparation is required for runways and logistics, and infrastructure to prevent Russians from destroying aircraft on airfields.
"We have learned to protect people and equipment, adapted to the conditions," he added.
F-16s for Ukraine
Recalling recent events, the United States approved the transfer of F-16 fighter jets to Ukraine from Denmark and the Netherlands. President Biden's national security advisor, Jake Sullivan, noted that Ukraine would receive the aircraft after pilot training.
The Netherlands will provide Ukraine with 42 American fighter jets, while Denmark will give another 19.