Russian Black Sea Fleet commander eliminated during special operation in Crimea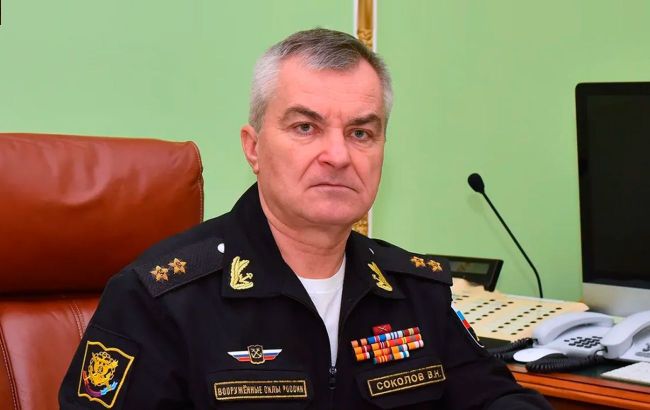 Commander of the Black Sea Fleet of the Russian Federation Viktor Sokolov (Russian media)
As a result of the destruction of the headquarters of the Russian Black Sea Fleet in the temporarily occupied Sevastopol on September 22, 34 officers were killed, including the commander of the Russian Black Sea Fleet, Vice Admiral Viktor Sokolov, according to the Special Operations Forces of Ukraine.
"After the attack on the Russian Black Sea Fleet headquarters, 34 officers, including the Commander of the Russian Black Sea Fleet, lost their lives, with an additional 105 occupants sustaining injuries. The headquarters building is beyond repair," as stated in the report.
Furthermore, the Special Operations Command has updated information regarding the enemy's losses resulting from the special operation targeting the large landing ship "Minsk."
Since the "Minsk" was scheduled to go on active duty the day after the attack, its personnel were on board. Irreversible losses amounted to 62 occupants.
Attack on the Russian headquarters in Sevastopol
On September 22, a missile attack was launched against the headquarters of the Russian Black Sea Fleet. The Office of Strategic Communications of the Ukrainian Armed Forces confirmed that Ukrainian military forces were responsible for it. According to media reports, Ukraine used Storm Shadow missiles for the attack.
For more details about the attack, please refer to the RBC-Ukraine's article.
Attack on Sevastopol
On the night of September 13, Ukrainian military targeted Russian naval military targets and port infrastructure in Sevastopol, resulting in the destruction of the vessels "Minsk" and "Rostov." Later, Commander of the Air Force Mykola Oleshchuk hinted that the attack was carried out using long-range missiles supplied by Western partners.