Ukrainian Air Force hints at missile type used to attack Sevastopol bay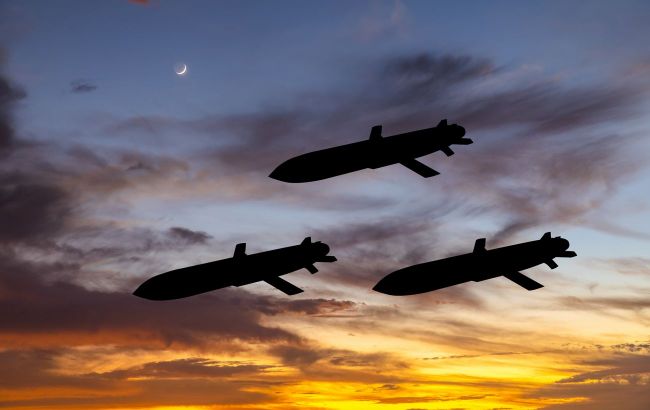 The Air Force hinted at what they attacked Sevastopol Bay with (Photo: Getty Images)
He notes that British and French journalists are interested in the type of cruise missiles Ukrainian pilots used to target the Minsk and Rostov-on-Don vessels following the Moscow.
"I report! In the Air Force, we have two types of cruise missiles provided by our partners for countering the occupier. We hang British Storm Shadow under the left wing of the Su-24M and French Scalp under the right. Both missiles work excellently, leaving no chances for the occupier!" - wrote General Lieutenant Oleshchuk.
Oleshchuk adds that there is also room under the wings of Ukrainian bombers for the German Taurus missile. He notes that with this addition, the "city game" can be continued even more effectively.
The commander of the Air Force once again thanks Ukrainian allies for the weaponry and equipment that help in destroying the aggressor and liberating our territories.
Attack on Sevastopol
On the night of September 13th, explosions were heard in Sevastopol. The Russian Ministry of Defense claimed that there was an alleged attack with 10 cruise missiles on the S. Ordzhonikidze Ship Repair Plant.
Following the attack, a fire broke out on the plant's premises, which was detected by NASA satellites.
As a result of the attack, the large landing ship Minsk and the diesel-electric submarine Rostov-on-Don were damaged.
The Ukrainian General Staff confirmed that Ukraine had targeted Russian military naval targets and port infrastructure in Sevastopol but did not officially disclose the method used.
Meanwhile, Sky News, citing Ukrainian and Western sources, reported that the attack had been carried out using Storm Shadow cruise missiles.
For more information on how Ukraine managed to disable the Russian submarine, you can read RBC-Ukraine material.