Ukrainian Armed Forces attack Sevastopol Bay with Storm Shadow missiles - Sky News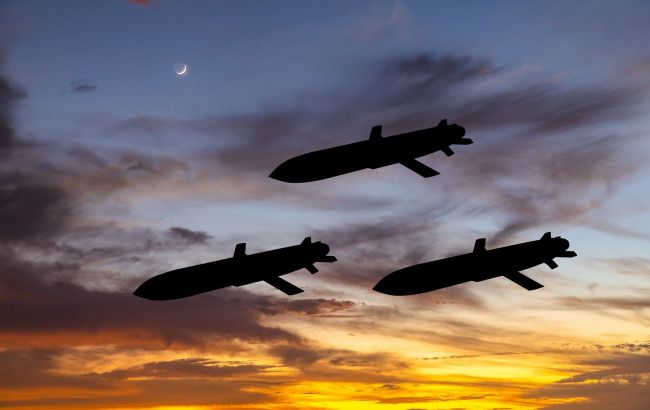 Ukraine used Storm Shadow missiles (Photo: Getty Images)
Ukraine has reportedly deployed British Storm Shadow cruise missiles in a large-scale strike against the Russian Black Sea Fleet headquarters in the occupied Crimea, according to Sky News.
According to the agency, Ukrainian and Western sources have revealed that British Storm Shadow cruise missiles were used to target the Russian Black Sea Fleet headquarters.
"It was a Storm Shadow," one of the sources told the agency.
Images on social media captured explosions and flames illuminating a shipyard against the backdrop of the night sky early in the morning today.
Strike on Sevastopol
Explosions were reported in the occupied city of Sevastopol on the night of September 13. Later, the Russian Ministry of Defense claimed that there was a supposed attack. According to Russians, ten cruise missiles attempted to target the S. Ordzhonikidze Shipyard in Sevastopol, with seven allegedly being shot down.
Additionally, Russia has accused Ukraine of launching an attack on ships of the Black Sea Fleet using unmanned boats.
After the attack on the territory of the Sevastopol Shipyard, a fire broke out, which was detected by NASA satellites. The fire ignited in the Pivdenna and Korabelna Bays of Sevastopol.
Ukraine's statements
Ukraine has confirmed that it conducted strikes against Russian military and port infrastructure in the city of Sevastopol, which was annexed by Russia back in 2014 but has not officially disclosed the method used.
Russia's Reaction
Russia claimed that ten cruise missiles were launched at the facility, and seven were intercepted by air defense systems. They also reported thwarting an attack by three unmanned boats.
For more information on the events in Sevastopol and ship damage - in the RBC-Ukraine article.