Ukraine uses Storm Shadow missiles to attack Russian Black Sea Fleet HQ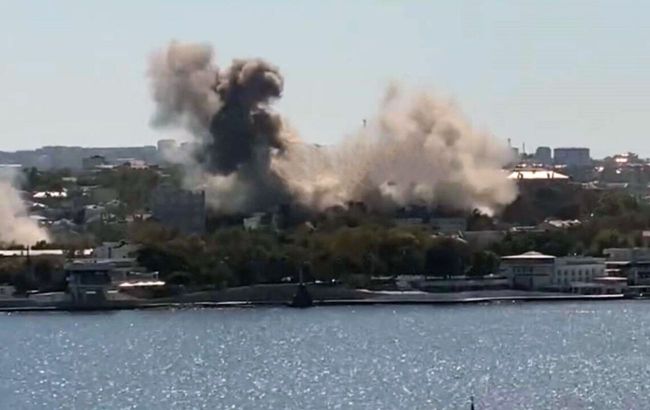 Ukraine used Storm Shadow missiles to attack the headquarters of the Russian Black Sea Fleet (Photo: social media)
Ukraine used Storm Shadow missiles to attack the headquarter of the Black Sea Fleet in Sevastopol, according to the Ukrainian Air Force.
"Storm Shadow missiles were used by Ukraine to attack the Black Sea fleet headquarters," said representatives of Ukraine's Air Force.
The decision to supply missiles of British and French production, also known as SCALP, became one of the loudest calls from Western countries for war, amid concerns that long-range weapons could be used on Russian territory.
The United Kingdom and France agreed to supply the missiles in May and July of this year, respectively.
Attack on the Russian headquarters in Sevastopol
On September 22, an attack was carried out on the headquarters of the Russian Black Sea Fleet in Sevastopol.
Videos were circulated online showing significant damage to the building and a column of smoke. Later, the Center for Strategic Communications of the General Staff of the Armed Forces of Ukraine confirmed that Ukrainian military forces were responsible for the attack.
You can learn more about the attack in RBC-Ukraine material.