F-16 can alter the course of events at Ukrainian front - Ukrainian Air Forces reveals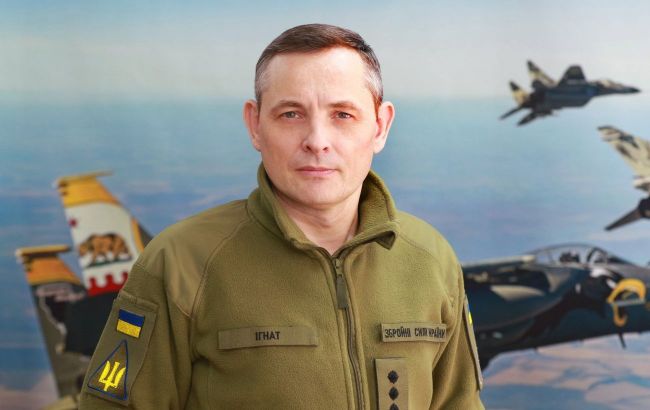 Yurii Ihnat, the Spokesperson of the Air Forces Command of the Armed Forces of Ukraine (Photo: facebook.com/yuriy ignat)
Western F-16 fighter jets can potentially alter the course of events on the front. Ukraine requires these aircraft to gain an advantage in the air over the occupied territories, Yurii Ihnat, the spokesperson of the Air Forces Command of the Armed Forces of Ukraine, mentioned.
He noted that the decision regarding F-16s for Ukraine has already been made. Currently, the country is awaiting its implementation.
"You've noticed that we will immediately win this war. Well, not immediately win, of course, but the F-16 can change the course of events. It can provide us with what we need most today – air superiority over the occupied territories," the spokesperson said.
Ihnat revealed that about 8-9 Russian fighter jets can freely operate in the occupied territories. They drop aerial bombs and launch aviation missiles. However, with F-16s in Ukraine's arsenal, they won't be able to continue these actions.
"Therefore, air superiority is the key to success on the ground," he added.
Furthermore, he noted that the number of Russian aircraft in the air can vary.
"There might be more fighter jets, more equipment. A-50, Il-22, and numerous drones along the demarcation line. Russia currently possesses a substantial aviation group," the spokesperson stated.
Ihnat added that at the time of the full-scale invasion of Ukraine, there were 750 aircraft, including planes and helicopters.
"Plenty of them, but not as many are present near the front lines. There's no need to put all the aviation up and launch attacks. It's simply a matter of how many resources they have for conducting strikes," he explained.
The spokesperson mentioned that the presence of Western aircraft and their proximity to the front lines would limit the activity of Russian aviation.
F-16s for Ukraine
Ukraine requires fighter jets not only for defense against Russian terrorist attacks but also to compete with Russian aviation.
Recently, the United States approved the transfer of F-16 fighter jets to Ukraine from Denmark and the Netherlands. Jake Sullivan, the National Security Advisor to the President of the United States, stated that Ukraine would receive the aircraft after pilot training.
The Netherlands will provide Ukraine with 42 American fighter jets, while Denmark will contribute an additional 19.