British Defense Minister believes the US and Poland will continue to support Ukraine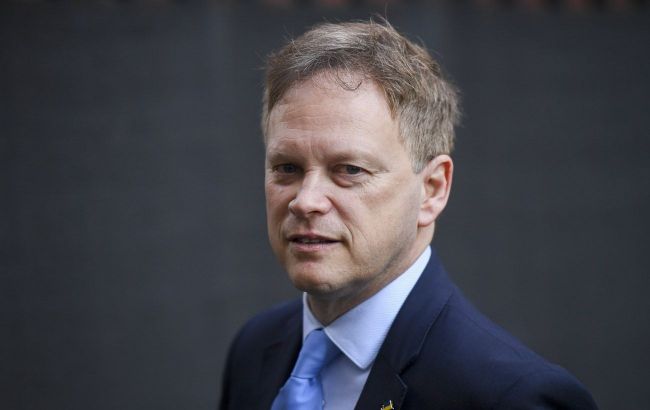 British Defense Minister Grant Shapps (Photo: Getty Images)
British Defense Minister Grant Shapps believes that the United States and Poland will maintain decisive support for Ukraine despite internal pressures in these countries, according to SkyNews.
Shapps expressed his views on the potential impact of elections in these states on continued support for Ukraine, defending against Russia's large-scale military aggression.
According to Shapps, it was understood that any tension regarding assistance to Ukraine might arise during elections, but Poland's support was "magnificent."
The British minister suggested that people should not "read into" the machinations of the U.S. budget process or assume the "worst-case scenario" in next year's elections.
He also expressed the opinion that the possible re-election of Donald Trump would not be such a scenario. "No, I don't think the worst case scenario is Trump because what then happens will be the real question," said the British minister.
Shapps emphasized that London would continue to support Ukraine "regardless of what happens elsewhere." He stated, "Britain will, regardless of what happens elsewhere, take a leadership role."
Elections in Poland and Strained Relations with Ukraine
Issues in the relationship between countries arose due to a grain dispute. On September 15, the European Commission lifted the ban on the import of Ukrainian agricultural products from five neighboring countries. However, Poland, Hungary, and Slovakia unilaterally imposed prohibitions at the state level. As a result, Ukraine filed lawsuits with the World Trade Organization.
Against the backdrop of the conflict, Polish Prime Minister Mateusz Morawiecki announced that his country was ceasing to provide Ukraine with weapons. Later, President Andrzej Duda explained that the head of the Polish government meant only modern weapons that the country recently ordered from the United States and South Korea.
Ukraine and Poland expressed confidence that the countries would find a solution satisfactory to both sides.
Ukrainian Foreign Minister Dmytro Kuleba assured that Ukraine or Poland did not need the "grain war." According to Ukraine's Ambassador to Poland, Vasyl Zvarych, there is an election campaign in Poland, "emotions are running high." Still, it does not mean a significant crisis in relations between the countries.
U.S. Presidential Elections
The U.S. presidential elections are scheduled for November 5, 2024, and before the start of voting, Republicans and Democrats have to determine a single candidate each to represent them in the elections.
Donald Trump is currently the favorite among Republican candidates, and Joe Biden is among the Democratic candidates. It should be noted that the former U.S. president has repeatedly expressed his support for Russian dictator Vladimir Putin and opposed assisting Ukraine.
Among other things, Trump said he would allow Russia to participate in Ukrainian territory to avoid war.
Ukrainian President Volodymyr Zelenskyy stated that the upcoming U.S. presidential elections would affect aid to his country.