Poland halts weapon supplies to Ukraine, focusing on its own armament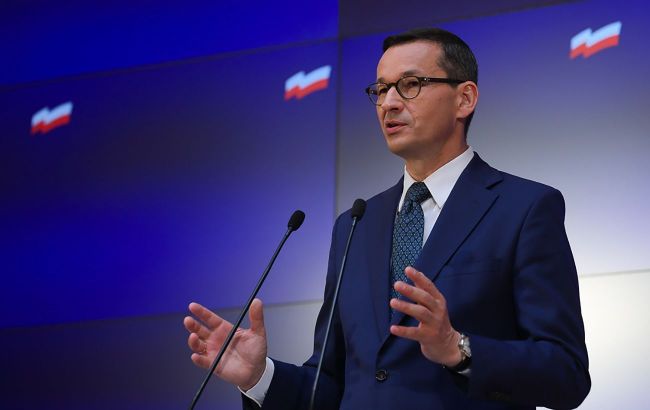 Mateusz Morawiecki, Prime Minister of Poland (Photo: facebook.com/MorawieckiPL)
The Polish government has stopped providing military assistance to Ukraine in repelling a full-scale invasion by Russia. Warsaw's decision is related to efforts to arm its own army, according to the Prime Minister of Poland, Mateusz Morawiecki.
According to Polish official, Poland understands the situation that Ukraine is facing, defending against Russia's large-scale military aggression.
At the same time, Warsaw also states that the government is modernizing the Polish Armed Forces.
"Ukraine is defending itself against Russia's brutal attack, and I understand this situation, but, as I have already said, we will defend our country. We are no longer transferring weapons to Ukraine because we are currently arming Poland," wrote Morawiecki.
Support for Ukraine from Poland
Poland has been actively assisting Ukraine since the beginning of Russia's full-scale invasion. This support has encompassed both military aid, humanitarian efforts, and political backing.
For instance, Poland has welcomed over a million refugees from Ukraine. Furthermore, Warsaw has been at the forefront of calls to NATO partners to provide Ukraine with more military assistance.
It's important to note that in December of the previous year, Polish Prime Minister Morawiecki announced that Warsaw would continue supporting Ukraine in its fight against Russian aggression throughout 2023.
Additionally, Poland recently signed a "framework contract" with the European Defence Agency (EDA) for joint procurement of 155mm ammunition for Ukraine.
Yesterday, Polish President Andrzej Duda emphasized that the support for Ukraine by Western countries in defending against Russia's large-scale military aggression had significant global implications, and he called on allied nations to continue assisting Ukraine.
The current statement from the head of the Polish government, indicating that Poland is no longer providing military assistance to Ukraine, comes in the context of a conflict between the two countries over Poland's ban on importing Ukrainian grain.
Advisor to the head of the Office of the President of Ukraine, Mykhailo Podolyak, stated on September 20th that the countries would negotiate a resolution to the grain import dispute, and in the meantime, Poland's support would continue.