Zelenskyy's camp does not see possibility of Poland discontinuing support for Ukraine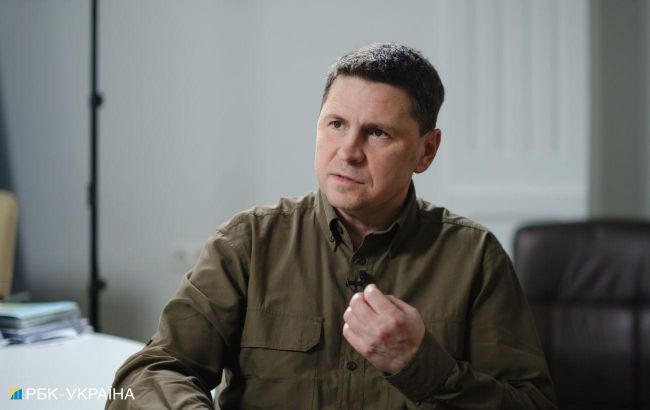 Photo: Mykhailo Podoliak, Advisor to the Head of the Office of the President (Vitalii Nosach, RBK-Ukraine)
Ukraine and Poland will negotiate to resolve the conflict amid disagreements over grain imports. However, Warsaw's support will continue, according to Mykhailo Podolyak, an advisor to the head of the Office of the President, during a television broadcast.
According to Podolyak, Ukraine and Poland have pragmatic and positive relations. It's clear that Warsaw is protecting its economic interests, while Kyiv is looking for ways to preserve its economic potential in the face of Russian attacks on ports.
As the advisor to the head of the Office of the President pointed out, economics always involves competition. It's important to understand that discord between Ukraine and Poland is nothing more than a Russian fantasy.
"Therefore, we need to look at the situation rationally. I don't see any scenario in which Poland won't support Ukraine until the end of the war. We will sit down for negotiations, and we will reach an agreement," he added.
Conflict between Ukraine and Poland
Last week, Poland extended its ban on the import of Ukrainian grain. In response, Ukraine filed a lawsuit with the World Trade Organization.
On September 19, Ukrainian President Volodymyr Zelenskyy stated that some European countries are undermining solidarity with political theater, alluding specifically to Poland.
Following this statement, Warsaw decided to summon Ukrainian Ambassador Vasyl Zvarych to the Ministry of Foreign Affairs.