Poland summons Ukraine's ambassador over Zelenskyy's statement on grain embargo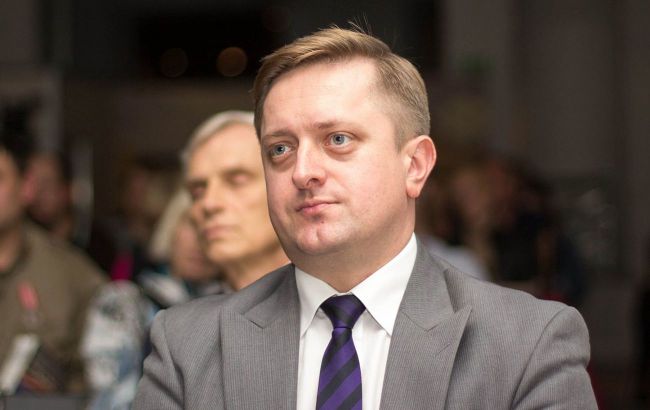 Photo: Ambassador of Ukraine to Poland Vasyl Zvarych (facebook.com/ODFoundation)
The Ambassador of Ukraine, Vasyl Zvarych, was summoned to the Polish Ministry of Foreign Affairs following a statement by the President of Ukraine, Volodymyr Zelenskyy, criticizing Warsaw for imposing a grain embargo, according to Polsat News.
According to the statement of the Polish Ministry of Foreign Affairs, the diplomat was informed of the "decisive protest by the Polish side" against Zelenskyy's words.
"Deputy Minister conveyed the decisive protest of the Polish side regarding President Zelenskyy's statements at the UN General Assembly yesterday, where he claimed that some EU countries pretended solidarity, indirectly supporting Russia," the statement said.
Deputy Head of the Polish Ministry of Foreign Affairs, Pawel Jablonski, said that this statement about Poland is untrue. He notes that pressuring Poland on multilateral forums or lodging complaints with international tribunals is not an appropriate method for resolving disputes between countries.
He also said that these actions would not be effective against Poland, as the measures taken by the Polish government on the grain embargo supposedly comply with national law, EU law, and international legislation.
Jablonski also expressed concern about recent public statements by top Ukrainian officials, which "impose a one-sided perspective on the multifaceted issue of Ukrainian agricultural exports to neighboring countries."
Background
Zelenskyy stated that some of Ukraine's allies in Europe were undermining solidarity through political theater, turning grain into a thriller. "It may seem like they are playing their own role, but in reality, they are helping to set the stage for the Moscow actor," he said
Zelenskyy made this statement after Poland, Slovakia, and Hungary announced the extension of their own restrictions on the import of Ukrainian agricultural products, despite the European Commission's decision to lift the ban.
Subsequently, Ukraine filed lawsuits with the World Trade Organization.
In response, Poland threatened to intensify its export embargo to "prevent the Ukrainian government from escalating the conflict."