More practical to cut it for scrap - Expert assesses consequences of strikes on Russian ships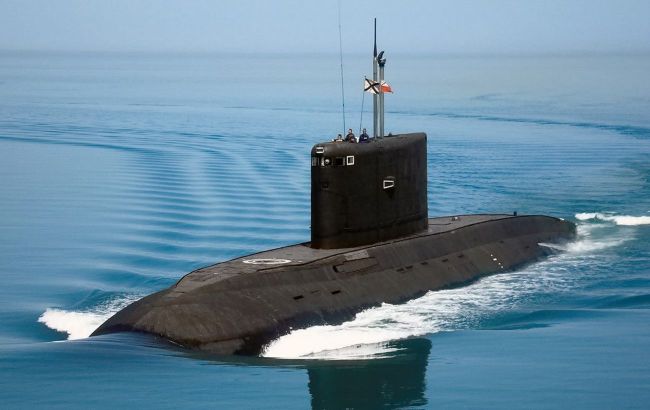 Illustrative photo: Expert assessed the consequences of strikes on Russian ships and boats in Crimea (mil.ru)
On the night of September 13, there was an attack on a shipyard in Sevastopol, resulting in damage to the Russian large landing ship Minsk and the diesel-electric submarine Rostov-on-Don.
Following this, the Security Service of Ukraine claimed to have targeted the Russian missile ship Samum in Crimea with an experimental drone Sea Baby.
Military expert Vladyslav Seleznov assessed the results of the strikes as "excellent."
He mentioned that the deck of the large landing ship Minsk was destroyed, where all the equipment was located. According to him, it is now more practical to scrap the ship for metal than to repair it. The submarine Rostov-on-Don faces a similar fate due to hits near the hull and closer to the torpedo compartments.
Regarding the missile ship Samum, the occupiers claimed that it was supposedly shot down by a kamikaze drone that attacked it.
"But it seems to me that it was "destroyed" on the right side of the missile ship. It listed heavily to the stern, and it took two tugs to tow it into the bay," he said.
Seleznov believes that now the Russians are forced to hide their ships in Novorossiysk or move them to Kerch, away from the "long arm" of the Ukrainian Armed Forces.
In particular, recently, the spokesperson for the Ukrainian Navy, Dmytro Pletenchuk, announced that three landing ships have already been transferred to the Sea of Azov.
Military-political expert of the Information Resistance group, Oleksandr Kovalenko, added that the damage to any Russian ship enhances the safety in the Black Sea, not only for Ukraine but also for foreign vessels entering the waters.
"The destruction of almost all units of the Russian Black Sea Fleet, which is turning into a flotilla, becomes one of the main objectives. This applies not only to Kalibr missile carriers and landing ships but also to small FSB boats and so on. Hitting a missile carrier – great, hitting a large or medium landing ship – great, hitting a submarine – the same," the expert said.
Attack on Sevastopol
The Russian Ministry of Defense claimed that 10 cruise missiles were allegedly launched at the Shipyard named after S. Ordzhonikidze on the night of September 13.
The Main Intelligence Directorate confirmed the strikes on Russian military maritime targets and port infrastructure in Sevastopol, resulting in the destruction of the vessels Minsk and Rostov. Later, the commander of the Air Force, Mykola Oleshchuk, hinted that the attack was carried out with long-range missiles from Western partners.
Photos of the damaged Russian Rostov after the attack were also circulated on the internet.
Damage to Samum
The Security Service of Ukraine reported the damage to the Russian missile ship Samum in Crimea by an experimental drone Sea Baby. The drone hit the rear right part of the Russian vessel, causing significant damage. After this, the ship lost its propulsion.