Ukraine hits Russian Samum missile ship in Crimea using experimental drone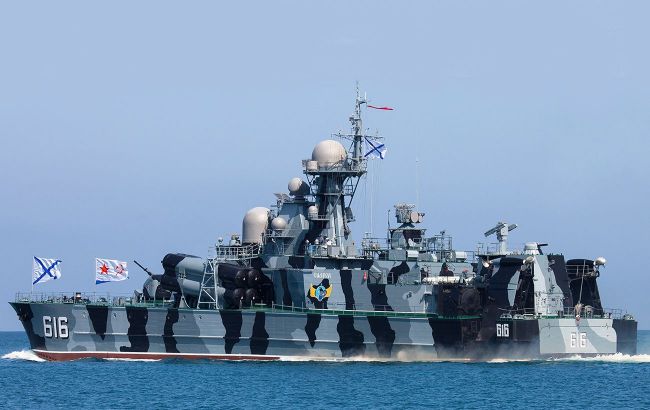 Ukraine hit Russian Samum missile ship in Crimea using experimental drone (wikipedia.org)
Ukrainian special forces attacked the Russian Samum missile ship in Crimea using an experimental drone called Sea Baby, according to RBC-Ukraine sources.
Yesterday, the Security Service maritime drone conducted an operation against the Samum missile carrier near the entry to Sevastopol Bay.
The Sea Baby struck the rear right part of the Russian vessel, causing significant damage. After this, the ship lost its mobility.
Sources reported that the Russians had to tow Samum for repairs, with a significant yaw and roll to the right.
For this attack, the SSU used an experimental model of a maritime drone capable of operating in storms while remaining concealed beneath high waves. During the special operation, wave heights reached 1.5-2 meters.
SSU maritime drones
In August, the head of Ukraine's Security Service, Vasyl Maliuk, revealed that maritime drones are a unique development of the intelligence agency. These drones were responsible for successful attacks on the Crimean Bridge in July 2023, as well as the Russian amphibious ship Olenegorsky Gornyak and the SIG tanker.
These drones are equipped with a combat payload of 850 kg and are manufactured at one of the underground facilities within Ukraine's territory.
Attacks in Crimea
Recently, attack incidents have increased within the temporarily occupied territory of Crimea. For instance, the strike on the Sevastopol Shipyard on September 13 resulted in damage to Minsk - the large amphibious ship and the diesel-electric submarine Rostov-on-Don.
On September 14, Ukrainian military forces, using drones and missiles, destroyed the Russian Triumph air defense system near Yevpatoria.