Ukrainian production of marine drones: Head of the Security Service reveals details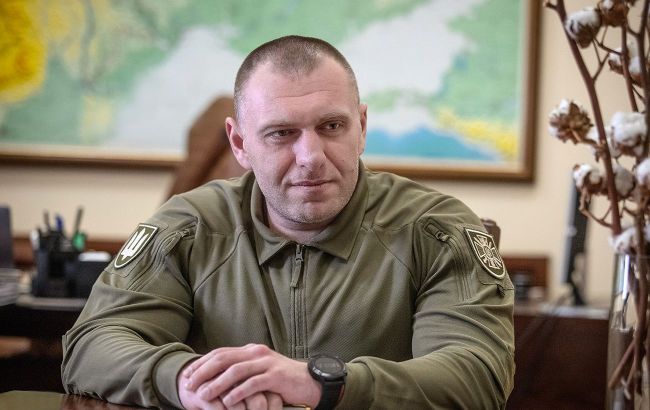 Head of the Security Service of Ukraine Vasyl Malyuk (Photo: facebook com SecurSerUkraine)
Ukrainian maritime drones are a unique development of the Security Service of Ukraine (SSU). They are manufactured in underground facilities on the territory of Ukraine, according to a statement by the head of the Security Service of Ukraine, Vasyl Maliuk.
He noted that the development of maritime surface drones is carried out solely by the SSU without the involvement of private companies. Civil engineers and IT specialists assist the security service, and the production of drones is conducted underground.
"Our drones are manufactured in one of the underground facilities on Ukrainian territory. We are engaged in various interesting operations, including those in the Black Sea waters. I promise you, it will be a surprise, especially for our adversaries," Maliuk said.
The head of the SSU noted that Ukrainian drones were responsible for attacking the Crimean Bridge in July 2023, as well as the ship "Olenegorsky Gornyak" and the oil tanker SIG.
According to him, the maritime drones that damaged the Crimean Bridge in July were named SeaBaby, equipped with a warhead of 850 kg. The drones that targeted Russian ships had warheads weighing 450 kilograms each.
Maliuk emphasized that all SSU special operations are lawful, and Western partners do not participate in their execution.
SSU's attacks on Russian ships
In August, the SSU carried out two unique operations in the Black Sea. On the night of August 4, a maritime surface drone attacked the landing ship "Olenegorsky Gornyak" in the bay of Novorossiysk. According to available information, the Russians cannot repair the ship anytime soon.
Additionally, on August 5, in the area of the Kerch Strait, a maritime drone struck the oil tanker SIG, which was transporting fuel for the Russian fleet. The Security Service of Ukraine conducted the special operation in cooperation with the Ukrainian Navy.