Ukrainian Security Service and navy special operation sinks Russian oil tanker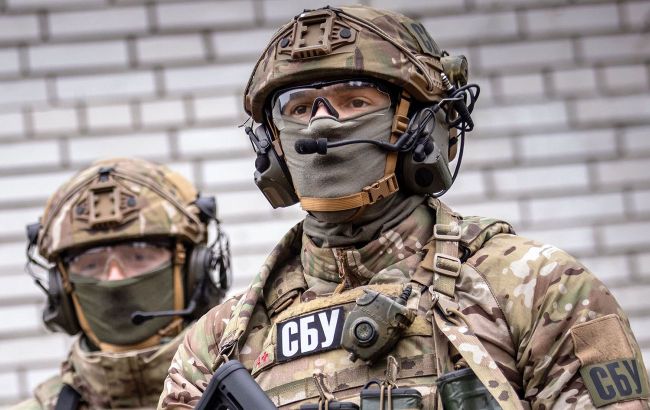 The Security Service of Ukraine and the Navy blew up a Russian oil tanker SIG (facebook com SecurSerUkraine)
The Security Service of Ukraine (SSU) and the Ukrainian Navy conducted a new special operation in the Black Sea. The defenders blew up a large Russian oil tanker SIG, which was transporting fuel for Russian troops, as reported by sources in the SSU.
As reported by sources, the special operation followed a classic scenario: an aerial drone, carrying 450 kg of explosives, detonated near the Crimean Bridge. The result was the destruction of one of Russia's largest oil tankers (built in 2014, weighing nearly 5,000 tons), causing it to begin "negative surfacing" near the bridge.
According to preliminary information, the Russian tanker was heavily laden with fuel, making the "fireworks" visible from a distance.
"The SSU conducted another successful special operation jointly with the Navy, intriguingly taking place in Ukraine's territorial waters," sources reported.
Explosions in Crimea
Last night, August 5, explosions were heard near the Crimean Bridge. Later, information emerged on social media about the sinking of the SIG tanker in the Kerch Strait.
The Russian authorities confirmed the incident and dispatched rescue teams to the scene. Photos circulated online show visible damage to the engine compartment and the bridge of the vessel, with the engine room flooded.
The Russian SIG tanker has been under U.S. sanctions since 2019 for supplying fuel to Syria.
Maritime drone attack near Novorossiysk
On the night of August 4, reports emerged about a maritime drone attack on the port city of Novorossiysk in Russia's Krasnodar region.
Sources within the Ukrainian Security Service confirmed the operation, stating that the landing ship "Olenegorsky Gornyak" was damaged in the bay of Novorossiysk.