West should be prepared for long war in Ukraine - Czech military chief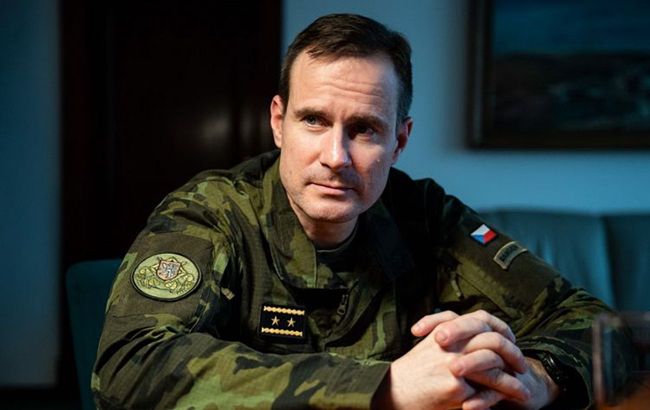 Czech military chief Karel Řehka (bintel org ua)
Western states should be prepared for the fact that the war in Ukraine will be prolonged, and Russia will become more hostile even facing defeat, according to Czech military commander Karel Řehka, Reuters reports.
While some Western officials are concerned about what appears to be a slow counteroffensive, Řehka does not share this concern and understands the importance of gradual military actions.
"This is how a military offensive looks," he said. "It is not like a World War Two movie. It takes time."
Ukraine launched its counter-offensive in June and has so far captured only around a dozen small villages, though it says that in recent weeks it has pierced Russia's defensive line and expects to move more quickly.
"In the overall picture, I think there is currently no capacity on either side to reach their ultimate declared objectives any time soon," Řehka said. "It won't last a few weeks, it will last for long, probably. And it's important that we keep supporting Ukrainians for a long time."
He also says Czechia has provided Ukraine with a large quantity of ammunition, and the country is exploring other ways to increase the size of this aid.
"Believe me, we are going through different storages and plans and concepts and trying to identify what more we can provide. We still have some, including some heavy equipment," he added.
Czech aid to Ukraine
The Czech government is developing a special program for the voluntary return of refugees to Ukraine.
Furthermore, Czechia is ready to assist Ukraine in implementing several points of the Peace Formula aimed at ending the war with Russia.
Czech Prime Minister Petr Fiala stated that the war in Ukraine could either reach a dead end or freeze, and the chances of a quick resolution are "becoming increasingly slim."
Ukrainian counteroffensive in southern Ukraine
In recent months, Ukrainian Armed Forces have intensified their offensive in the Zaporizhzhia region, with battles taking place on two fronts – Melitopol and Berdiansk.
Western media reported that Ukrainian soldiers breached the first line of Russian defenses in the south. According to the General Staff, Ukrainian forces continue their offensive actions to the east and south of the liberated Robotyne.
UK intelligence suggests that Russia has moved units from other directions to the Robotyne area. This could weaken its offensive on other parts of the front.