Ukrainian troops advancing south of Robotyne and Bakhmut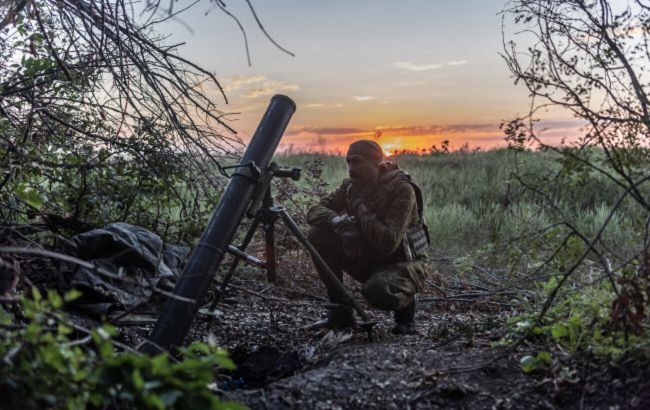 Photo: Ukrainian soldiers advance on two fronts (Getty Images)
Ukrainian defenders continue to advance on the Bakhmut and Melitopol fronts. Our soldiers are achieving local successes, says the spokesperson of the General Staff of the Armed Forces of Ukraine during a telethon.
The spokesperson emphasized that the Ukrainian Armed Forces are advancing on the Melitopol front, specifically in the area south of the settlement of Robotyne. Soldiers are consolidating their positions on the achieved front lines.
On the Bakhmut front, the Defense Forces are also continuing their offensive operations. They are moving south of Bakhmut and consolidating on the achieved front lines.
Furthermore, Ukrainian troops are holding back Russian occupant forces from advancing in the areas of Avdiivka and Maryinka in the Donetsk region, as well as on the Kupiansk, Lyman, and Bakhmut fronts.
The Armed Forces advance
During the summer, Ukrainian troops intensified their offensive in the Zaporizhzhia region, with battles taking place on two fronts simultaneously – the Melitopol and Berdyansk. According to some reports, Ukrainian defenders have breached the first line of the occupant's defense.
Additionally, Ukrainian forces are applying pressure on the enemy in the Bakhmut direction. Ukrainian Armed Forces are advancing south of Bakhmut, which is currently under the control of the occupants.
In turn, the occupant forces are attempting to break through the defenses of Ukrainian troops on the Kupiansk and Lyman fronts. As noted by the Armed Forces, the Russians are trying to create a "strike force," but they lack the necessary equipment.