US to provide Ukraine with new $400 million aid package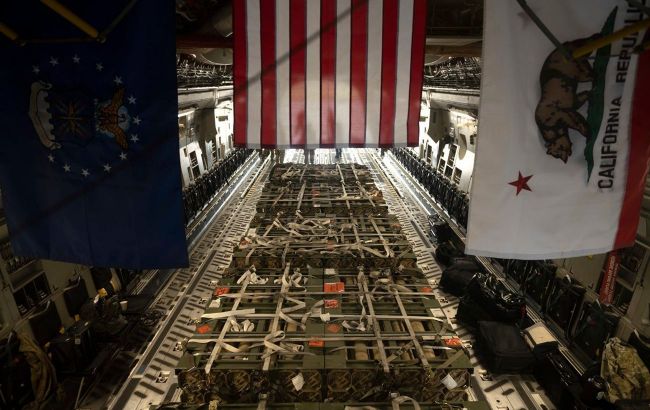 The USA announces the delivery of a new package of weapons to Ukraine amounting to $400 million on July 25 (Photo: US Department of Defense)
The United States of America plans to announce a new package of military aid to Ukraine totaling up to $400 million on Tuesday, July 25th, according to Reuters.
According to three American officials, this package primarily consists of artillery, anti-aircraft defense system missiles, and ground equipment, as Ukrainian forces continue their counteroffensive.
It's worth noting that cluster munitions will not be included in this package, as two officials revealed anonymously to journalists.
The agency also provides details about the armament to be included in the new package, which is as follows:
several Stryker armored vehicles
demining equipment
ammunition for National Advanced Surface-to-Air Missile Systems (NASAMS)
ammunition for High Mobility Artillery Rocket Systems (HIMARS)
anti-tank weapons, including TOW and Javelin missiles
ammunition for Patriot and Stinger anti-aircraft systems.
Additionally, it is mentioned that the package is still subject to further refinement and may be subject to changes.
Recalling events earlier this month, the USA sent improved Dual-Purpose Improved Conventional Munitions (DPICM) to Ukraine, which is a cluster munition delivered from a 155-millimeter Howitzer cannon.
Cluster munitions
Recently, the United States provided Ukraine with cluster munitions. American President Joe Biden stated that such projectiles will aid the Ukrainian military in continuing their counteroffensive.
However, this transfer of cluster munitions is a temporary measure for the transitional period until Western countries can produce artillery shells of other types over 155 mm caliber.
At the same time, Defense Minister Oleksii Reznikov dispelled concerns about the transfer of cluster munitions and outlined five main principles for their use. Specifically, Ukraine will only employ these munitions to liberate Ukrainian territory and will not use them against Russia.
Russia has long been using cluster munitions, resulting in the killing of Ukrainian civilians.
It should be noted that a cluster munition disperses bombs that can cover an area five times larger than conventional ammunition. They consist of dozens of smaller bomblets that scatter upon detonation, posing a threat to civilians for many years after the end of hostilities.
Additionally, on July 20th, The Washington Post reported that Russian forces on the invasion fronts in the southeastern region of Ukraine experienced attacks involving the use of controversial weaponry.