Ukrainian President's Office criticizes UN for defending Russia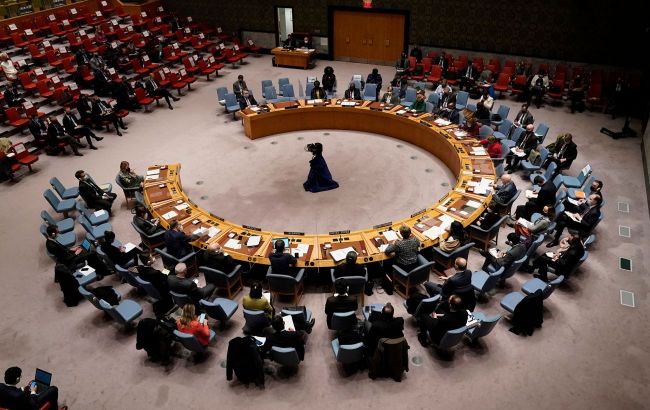 The UN critisized for defending Russia (Photo: Getty Images)
UN Secretary-General António Guterres called for a halt to drone strikes on Moscow. However, for some reason, the organization refrained from issuing a statement against Russian terror, claims the Presidential Office Advisor Mykhailo Podolyak.
"I don't remember if the UN Secretary-General spoke about the inadmissibility of escalation when Russia attacked Ukrainian ports in Odesa and the Danube. I don't remember if Mr. Guterres came out with a statement against Russian terror of peaceful cities," noted Podoliak.
According to him, as soon as Ukraine began to provide effective resistance, numerous "Devil's advocates" appeared, calling for "immediate cessation of fire and de-escalation of conflict."
"Looks like international law and the right to self-defense work so? Is this what the global security order looks like in the eyes of the UN? With an aggressor waging a genocidal war in the chair of the UN Security Council, and constant persuasion not to resist it?" emphasized the Advisor.
Attacks on Moscow
During the night of August 1, Moscow was once again targeted by kamikaze drones – one of the unmanned aircraft struck one of the towers of "Moscow City." On July 30, drones also attacked this business center, which houses offices of three Russian ministries.
The New York Times reported that drone attacks on Moscow and other regions of Russia are diminishing the Kremlin's capacity to wage war against Ukraine. Specifically, they are fostering divisions within the Russian command.
Further details about the recent drone attack on Moscow are available in the RBC-Ukraine article.
Meanwhile, the UN Secretary-General has responded to the drone attacks on Moscow and called for an immediate cessation of hostilities.
Attack on Izmail
On the night of August 2, Russian occupiers once again attacked the southern regions of Ukraine, specifically targeting port infrastructure. This time, aggressors struck the port on the Danube River in Izmail, Odesa region.
As a result of the attack, nearly 40,000 tons of grain were damaged, destined for African, Chinese, and Israeli markets. Subsequently, according to media reports, food prices have risen.
For more information on the port attack, the enemy's objectives, and the possibility of stopping grain attacks, read the RBC-Ukraine article.