Strikes on Russia reduce Kremlin's ability to wage war against Ukraine - NYT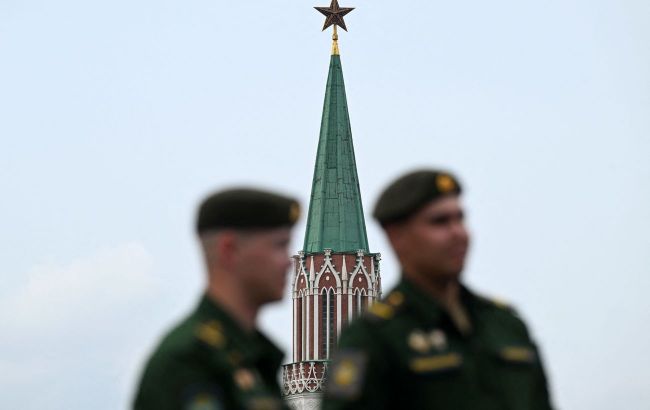 Drone strikes on Moscow reduce the Kremlin's ability to wage war (Photo: Getty Images)
Drone attacks on Moscow and other regions of Russia are undermining the Kremlin's ability to wage war against Ukraine, allowing the deepening of divisions among Russian military leadership, according to The New York Times.
The publication quoted Ukrainian President Volodymyr Zelenskyy, who recently stated that the war is gradually returning to Russian territory, particularly to symbolic centers and military bases.
The attacks on Russian territory primarily target military facilities that support the war against Ukraine. Military analysts believe such strikes, including those in Moscow, hold both symbolic and strategic significance.
"Ukraine's strikes on Russia are more than just symbolic retaliation, military analysts say and could have a decisive impact on broader efforts by Kyiv to erode the Kremlin's capacity to wage war. They might force Russian military planners to make tough decisions on how to deploy resources and inflame deep divisions within the Russian leadership," the article states.
Retired Lieutenant General and former Commander of the U.S. Army in Europe, Frederick Hodges, believes Russia's main advantage is its mass. He emphasizes that the best way to neutralize this advantage is to destroy, disrupt, or degrade the headquarters and logistics.
He added that the strikes on Russia "create problems in determining priorities for the Russian senior leadership," so every time a drone explodes in the center of Moscow, uncertainty increases about where Ukraine will strike next.
Explosions in Moscow
As a reminder, explosions were reported in Moscow overnight on July 30. Subsequently, it was revealed that unknown drones targeted the business center of the Russian capital, "Moscow City."
The drones struck the so-called "government tower," which houses offices of three Russian ministries: the Ministry of Economic Development, Industry and Trade, and Communications.
During the night of August 1, explosions were again reported in the area of "Moscow City." According to preliminary data, at least one drone hit the tower of the elite complex.