Explosions in Moscow on August 1: drones attack Moscow-City for the second time in a week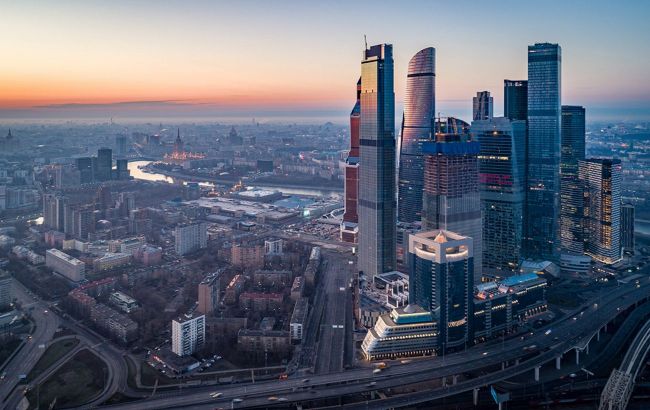 A series of explosions were reported in Moscow city centre (Photo: Russian media)
According to the Russian Telegram channels, a series of explosions were reported in Moscow and the surrounding region, with the Anti-Aircraft Defense system engaging unknown drones.
Based on the published videos, at least one drone flew into one of the towers in "Moscow-City," with smoke visible around it. Eyewitnesses reported hearing the explosion and witnessing the drone hitting one of the skyscrapers. Police closed off the area, and specialized equipment gathered at the scene.
Before the drone attack on "Moscow-City," drones were spotted in several cities in the Moscow region. It is reported that one of the drones was allegedly destroyed on approach to the Russian capital, in the Kubinka area.
Government's response to the explosions
Moscow Mayor, Sergey Sobyanin, stated that several drones attempting to fly into Moscow were shot down by the Anti-Aircraft Defense system during the night. Reportedly, one drone reached the same tower in "City" as it did the last time.
According to him, the facade was damaged on the 17th floor. Emergency services are working at the scene.
Airport closure in Moscow
Vnukovo Airport was temporarily closed after the explosions in Moscow. It was reported that both arrivals and departures were affected, and flights were redirected to other airports. According to the Vnukovo online board, a flight from Dubai scheduled to land in Moscow around 4 AM was redirected to Domodedovo.
Russian Ministry of Defense's reaction to the explosions
The Russian Ministry of Defense stated that allegedly two UAVs (Unmanned aerial vehicles) were destroyed by the Anti-Aircraft Defense system over the territories of Odintsovo and Narofominsk districts of Moscow region.
Another drone was reportedly suppressed by radio-electronic warfare means and, losing control, crashed on the territory of the non-residential buildings complex "Moscow-City."
Explosions in Moscow
On the night of July 30, explosions were heard in Moscow and the Moscow region. Later, it was revealed that drones attacked the business center of the Russian capital, "Moscow-City."
According to preliminary information, two unidentified drones hit the "IQ-quarter" building, specifically the so-called "Ministry Tower," which houses the offices of three Russian ministries.