Ukrainian military arrives in Denmark for F-16 training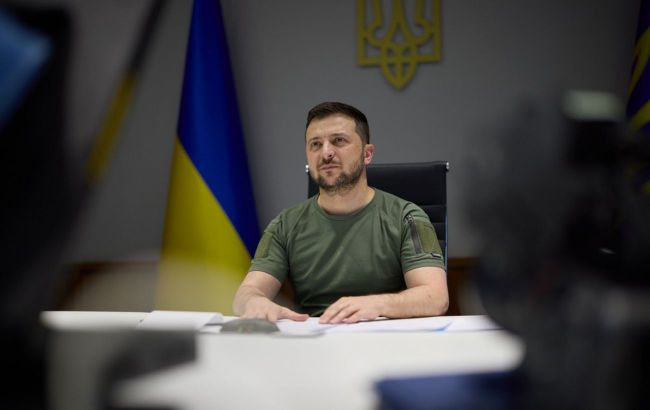 Ukrainian President Volodymyr Zelenskyy (photo: president.gov.ua)
Ukrainian military personnel have already arrived in Denmark for training on American F-16 fighter jets, stated Ukrainian President Volodymyr Zelenskyy during a joint press conference with Danish Prime Minister Mette Frederiksen.
According to the President, training for Ukrainian military personnel in Denmark has already begun.
"We spoke together today with our guys and girls who are training and will be working with the F-16 here and then in our skies. I was pleased to hear good words from our soldiers. They are motivated, as are all of us in Ukraine. Motivated to win," the president stated.
The Ukrainian president also announced that the negotiations with the Danish prime minister were "very specific, meaningful, and strong."
"Our pilots and engineers have already started training in Denmark. Denmark will provide our state with 19 F-16 aircraft. We are working on the speed of preparation. We also discussed the possibility of expanding training missions today. The algorithm is clear. Our F-16 coalition proves its effectiveness," emphasized Zelenskyy.
Today the Prime Minister of Denmark announced that the Danish government will transfer 19 American F-16 fighter jets to Ukraine.
F-16
The F-16 fighter jets are needed by Ukraine not only for defense against regular Russian terrorist shelling but also to enable Ukrainian Forces to compete with Russian aviation.
Recently, the United States approved the transfer of F-16 fighter jets to Ukraine from Denmark and the Netherlands. According to Jake Sullivan, a national security advisor to the US President, Ukraine will receive the aircraft after the completion of pilot training.
Furthermore, the Netherlands has announced that they will provide Ukraine with 42 American fighter jets.