Ukraine will have more weapons - Ukrainian Foreign Minister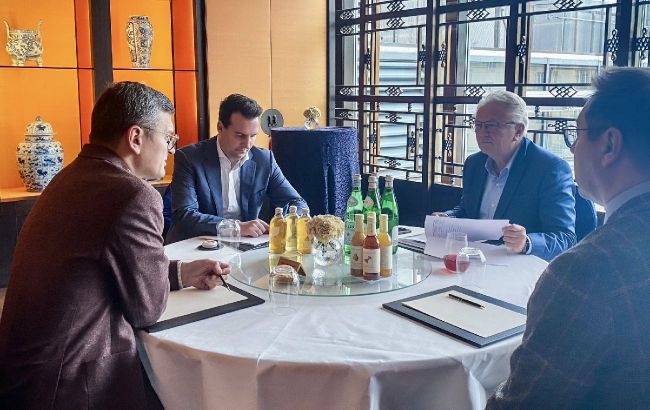 Photo: Kuleba held a meeting with the head of Rheinmetall (twitter.com/DmytroKuleba)
Minister of Foreign Affairs of Ukraine Dmytro Kuleba met with the director of the Rheinmetall defense concern Armin Papperger. The topic of the negotiations was weapons for Ukraine, as the Minister of Foreign Affairs of Ukraine Dmytro Kuleba reported on Twitter (X).
The meeting between the Ukrainian minister and the general director of Rheinmetall took place in Berlin. Kuleba noted that weapons and further cooperation between Germany and Ukraine were discussed at the meeting.
"Ukraine will have more weapons and ammunition to defend itself, protect civilians and infrastructure from Russian attacks. We discussed ways to further bolster the German and Ukrainian defense industries alliance," he said.
German aid
Germany has become one of the countries that help Ukraine, providing military, political, and financial support. Berlin provided several types of artillery, Leopard tanks of older and new modifications, IRIS-T and Patriot air defense systems, ammunition, vehicles, drones, and other types of weapons.
Yesterday, November 2, Germany announced another military package for Ukraine. It includes armored personnel carriers, drones, and radars for IRIS-T air defense systems.
Earlier, the German government announced that it would allocate 200 million euros to Ukraine. The money will be used to restore Ukraine.