Germany provides Ukraine with new military package: APCs, drones, air defense radar systems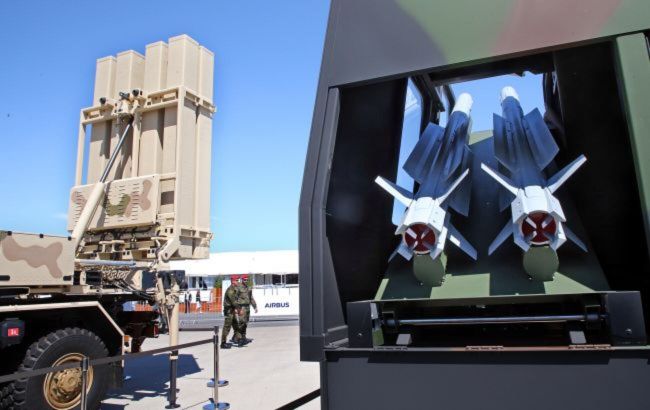 Photo: Germany has handed over a new military package to Ukraine (Getty Images)
Germany has provided Ukraine with a new military aid package. It includes components for IRIS-T air defense systems, armored vehicles, and various drones, said the German government.
The new military package includes
12 armored vehicles (name unknown);
7 Primoco ONE reconnaissance drones;
2 AMPS protection systems for helicopters;
5 surface drones;
10,000 security goggles;
32 satellite communication terminals;
3D PCB printer;
5 heavy-duty trucks and 4 semi-trailers;
12 MAN TGS-type trucks.
The German government also provided 30,000 sets of winter clothing for the Ukrainian military.
Germany's assistance
Germany has become one of the countries helping Ukraine by providing military, political, and financial support. Berlin has provided several types of artillery, Leopard tanks of old and new modifications, IRIS-T and Patriot air defense systems, ammunition, vehicles, drones, and other weapons.
In the aid package of August 17, Germany handed over two launchers of the IRIS-T short-range air defense system to Ukraine. Also, in the latest aid package of October 27, Ukraine received another IRIS-T launcher and four armored personnel carriers.
Earlier, the German government announced that it would allocate 200 million euros to Ukraine. The money will be used to rebuild Ukraine.