Germany delivers another IRIS-T and four APCs to Ukraine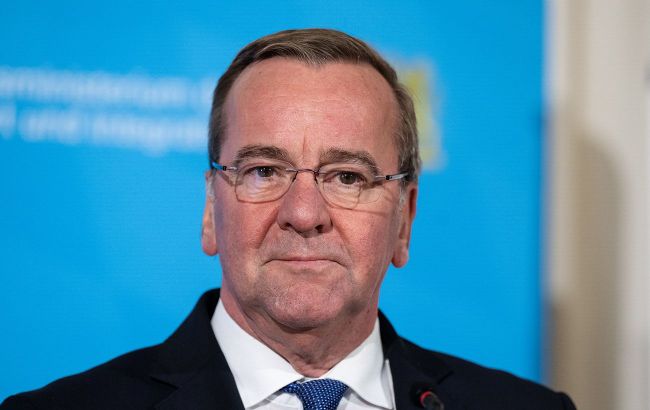 Photo: German Minister of Defense Boris Pistorius (Getty Images)
Germany has provided Ukraine with a new package of military aid. It includes an additional launcher for the IRIS-T surface-to-air missile system, four APCs, and other weaponry, reports the German government.
As part of this new aid package, Germany has not only transferred military equipment to Ukraine but also drones and ammunition. The new package includes:
IRIS-T SLM (long-range);
IRIS-T SLS missiles;
air surveillance radar TRML-4D;
4 APCs (the specific name is unknown);
4 tank transporters HX81;
4 tank trailers;
6 border patrol vehicles;
8 reconnaissance drones Vector;
5 unmanned surface vessels;
4 ground surveillance radars GO12;
M26 cluster munitions for HIMARS;
10,000 protective eyeglasses.
The German government noted that this year, Ukraine has received military aid from Berlin worth 5.4 billion euros.
Germany's aid
Germany is one of the leaders among the countries providing aid to the Ukrainian Armed Forces. Berlin has provided various types of artillery, Leopard tanks of both older and newer versions, IRIS-T and Patriot air defense systems, ammunition, vehicles, drones, and other types of weaponry.
In the aid package dated August 17, Germany supplied Ukraine with two launchers for the IRIS-T short-range air defense missile system. It was recently announced that Ukraine will receive tanks for mine clearance, Wisent 1, and 20 infantry fighting vehicles Marder from Berlin.
Additionally, the German government stated that they would provide Ukraine with 200 million euros. These funds will be used for Ukraine's reconstruction.