Germany provides short-range air defense systems and portable radars to Ukraine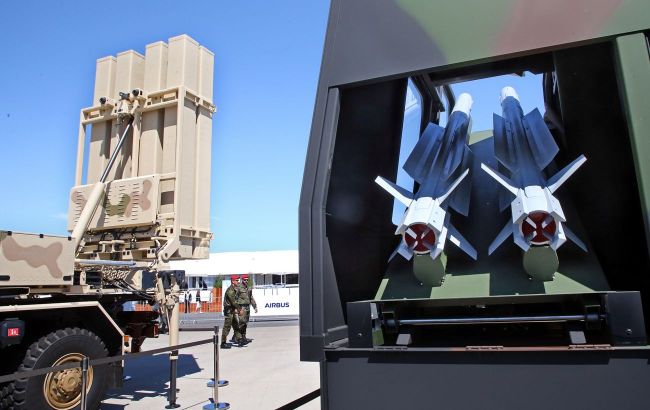 Germany has handed over IRIS-T SLS systems to Ukraine (Getty Images)
Ukraine has received a new military aid package from Germany, including launchers for strengthening air defense, reports the German government.
As part of a new aid package, Germany has delivered two short-range anti-aircraft missile system IRIS-T to Ukraine.
Additionally, Berlin provided:
4539 smoke projectiles of 155mm caliber (previously Germany had transferred 12,460 such shells).
10 Ground Observer 12 portable radars for counter-battery warfare (previously 8 units were provided).
4 HX81 8x8 semi-truck tractors and 5 semi-trailers for them (previously 38 and 33 respectively).
8 loaders with a capacity of 15 tons (previously 26).
The German government noted that this year Ukraine received 5.4 billion euros in military aid from Berlin.
The IRIS-T SLS system is a short-range air defense system. The anti-aircraft missile system does not have transport-launch containers. The missile's engagement range is 12 km in altitude and up to 8 km in target height.
The portable Ground Observer radars received by Ukraine are developed by Thales. They are designed for ground observation with high scanning speed. They are used for monitoring the battlefield, borders and coastlines, and for fire correction from concealed positions.
German support
Germany is one of the leading countries providing support to Ukrainian forces. Specifically, Berlin has supplied various types of artillery, both older and newer versions of Leopard tanks, IRIS-T and Patriot air defense systems, ammunition, vehicles, drones, and other weaponry.
As part of the aid package of August 9, Germany handed over two more Patriot missile launchers to Ukraine.