Germany allocates €200M to Ukraine: How money will be spent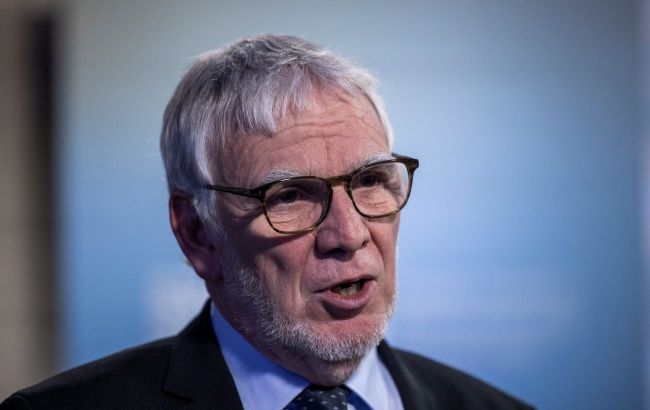 Jochen Flasbarth (Photo: twitter.com/JochenFlasbarth)
Germany is providing Ukraine with 200 million euros in financial assistance. The money will go towards the country's recovery from the war, according to the Secretary of the Ministry of Economy of Germany, Jochen Flasbarth.
The State Secretary, who is responsible for coordinating efforts for Ukraine's recovery in the German government, visited Ukraine on October 20. During his visit, he announced financial assistance for Ukraine.
"The money will be directed towards education, healthcare, drinking water supply, and the reconstruction of cities," the statement says.
The German Ministry of Development notes that since the start of the Russian invasion of Ukraine in February 2022, Berlin has provided nearly one billion euros in support to Ukrainians.
Jochen Flasbarth, in his social media posts, announced that he had arrived in Ukraine for a visit.
Heute Morgen Ankunft in Kyiv. Habe mich sehr über das Wiedersehen mit meinem Vorgänger Botschafter @MJaegerT gefreut. Unsere UM'in @SteffiLemke ist auf dem Weg zur wichtigen internationalen Umweltkonferenz und bei mir stehen Gespräche zum Wiederaufbau der #Ukraine an. pic.twitter.com/h0ZeGIewDx

— Jochen Flasbarth (@JochenFlasbarth) October 20, 2023
Germany's assistance
Germany is one of the leaders among countries providing assistance to our forces. Berlin has supplied several types of artillery, older and newer models of Leopard tanks, air defense systems IRIS-T and Patriot, ammunition, vehicles, drones, and other types of weapons.
In the assistance package from August 17, Germany delivered two launchers of the short-range air defense system IRIS-T to Ukraine. It was recently announced that Ukraine will receive tanks for demining from Berlin, including Wisent 1 tanks and 20 infantry fighting vehicles Marder.