Ukraine starts negotiations with Canada regarding security guarantees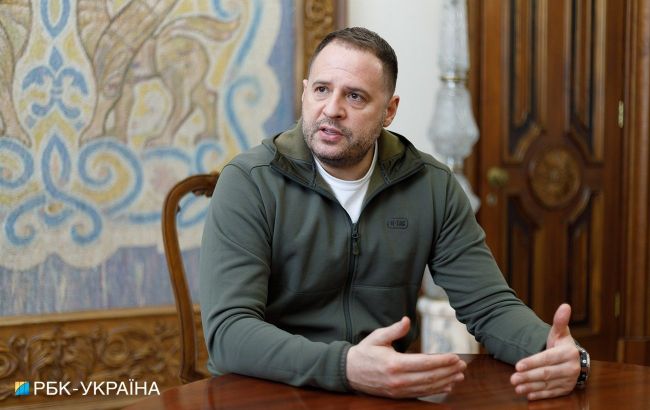 The Head of the Office of the President of Ukraine, Andrii Yermak (photo: Vitalii Nosach, RBC-Ukraine)
Ukraine has tarted negotiations with Canada for the conclusion of a bilateral security guarantees agreement, as outlined in the Joint Declaration of support for our country, says the Head of the Office of the President of Ukraine, Andrii Yermak in his Telegram post.
"On the directive of President of Ukraine Volodymyr Zelenskyy, I coordinate the negotiations. The first round of negotiations was conducted by my deputy, Ihor Zhovkva," said Yermak.
Yermak highlighted that Canada has become the third G7 nation, after the United States and the United Kingdom, to engage in these discussions with Ukraine. This development underscores Ukraine's ongoing commitment to fulfilling security agreements with its crucial international partners.
"The bilateral security guarantees that Ukraine is set to receive now will make our country more secure even before full-fledged NATO membership. Security guarantees for Ukraine should be effective and serve as a transitional stage on our state's path to Alliance membership," he added.
Security guarantees for Ukraine
During the NATO summit, leaders of G7 countries agreed to a declaration on security guarantees for Ukraine. This declaration entails long-term support in the realms of security and the economy.
President Zelensky has noted that the new security guarantees outlined in the declaration will be further expanded through bilateral agreements with partners. Any nation can join in supporting Ukraine.
Already, more than 25 countries have endorsed the declaration on security guarantees for Ukraine.