Ukraine's hryvnia exchange rate and inflation level: Expert explains weekly trends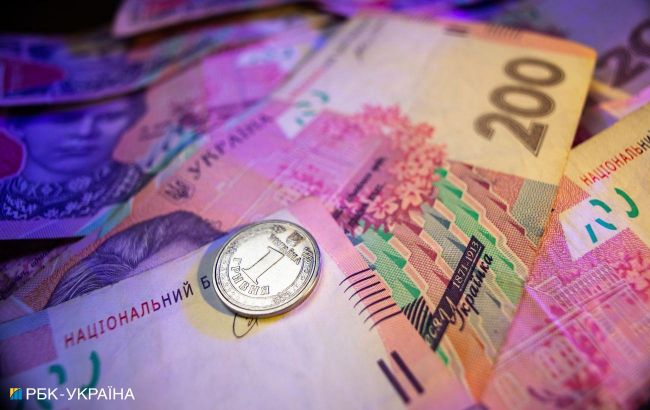 Photo: How the exchange rate of the hryvnia and inflation in Ukraine changed over the week (Vitalii Nosach, RBC-Ukraine)
The exchange rate of the hryvnia in banks weakened last week, while the annual inflation, which continued to reduce turnover in Ukraine in August, has already reached 8.6%, says the Head of Corporate Research at ICU Group, Olexander Martynenko, in the weekly overview of financial markets for RBC-Ukraine.
Hryvnia exchange rate
The cash exchange rate of the hryvnia in systemically important banks weakened slightly last week by a few kopecks, reaching 37.4-38.2 UAH/USD on average.
"The foreign exchange market has already stabilized somewhat after the National Bank of Ukraine allowed larger purchases of non-cash currency for the population," explains the expert.
At the same time, the banks' demand for providing the population with currency has decreased, as well as the need to meet the demand of corporate clients. However, the demand for currency on the retail market still exceeds the supply.
Inflation in Ukraine
Meanwhile, annual inflation in Ukraine continued to slow down rapidly in August, reaching 8.6% and pleasantly surprising analysts.
As the expert explains, the main factor influencing consumer prices is a good harvest of grains, vegetables, and fruits, coupled with a relatively stable exchange rate of the hryvnia.
"Therefore, the National Bank of Ukraine has more reasons to further reduce the discount rate this month," Martinenko believes.
It is worth noting that consumer prices in Ukraine have been declining for the second consecutive month. In August 2023, compared to July, prices fell by 1.4%. Year-on-year inflation (compared to August of the previous year) slowed down to 8.6%. This is the lowest value since April 2021.
In turn, the official forecast of the Ministry of Economy for the average exchange rate of the hryvnia to the dollar in 2024 is 41.4 UAH/USD. This budget forecast does not affect the National Bank of Ukraine, which has maintained the official exchange rate at the level of 36.6 for over a year.