Ukraine modernizing Neptun missiles to reach them to Moscow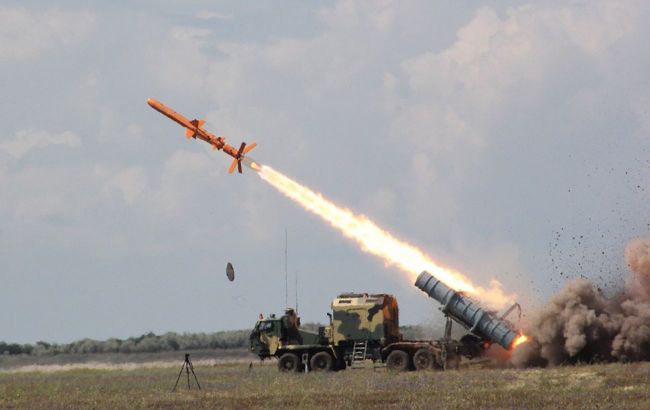 Ukraine modernizes Neptun missiles (Photo: facebook.com/GeneralStaff.ua)
Ukraine is enhancing its domestically produced Neptun missiles to enable them to reach Moscow and other remote regions of Russia, according to The Drive.
According to a Ukrainian Ministry of Defense representative, the attack on the Russian S-400 air defense system near the village of Olenivka on the Tarkhankut Peninsula on August 23 was "100 percent carried out with a modified Neptune."
Earlier, Secretary of the National Security and Defense Council of Ukraine, Oleksiy Danilov, stated that a new Ukrainian missile carried out the attack. However, he did not specify the exact weapon used.
In April 2023, the Ministry of Defense announced that Ukraine was working on converting the P-360 Neptun into a ground-attack weapon. Still, it required a new guidance system, which was unavailable then. Specific types of microchips were needed to complete the work, but the system was close to completion.
On August 28, a ministry representative announced that Ukraine had developed a GPS guidance system that directs the missile to a predetermined location. The infrared homing head of the rocket identifies and locks onto the target using a pre-loaded image before attacking it. If the rocket cannot hit the target, it terminates the attack.
The War Zone notes that such a modification would significantly advance capabilities, as the missiles could not be jammed by electronic warfare means.
According to the representative of the Ministry of Defense, the modified Neptun, launched from the same launcher as the anti-ship variant, has a range of approximately 400 km and a payload of around 350 kg.
The official mentioned drawbacks, such as the susceptibility of the subsonic missile to modern Russian air defense systems and the current limited quantity of such missiles.
"Only a couple of dozen have been produced," stated the representative of the Ministry of Defense.
Destruction of the S-400 in Crimea
On August 23, in Olenivka, western Crimea, about seven explosions were heard, resulting in a dense plume of smoke. Later, it became known that the strike targeted a Russian military facility.
Intelligence added that Ukrainian forces managed to destroy the Russian anti-aircraft missile system S-400 Triumph in Crimea.
As reported the following day by the Head of the United Coordinating Press Center of Security and Defense Forces of the South of Ukraine, Natalia Humeniuk, in addition to the Triumph, the military destroyed or damaged three more enemy S-300 launchers.