Massive explosions in Crimea on August 23 - Plume of smoke reported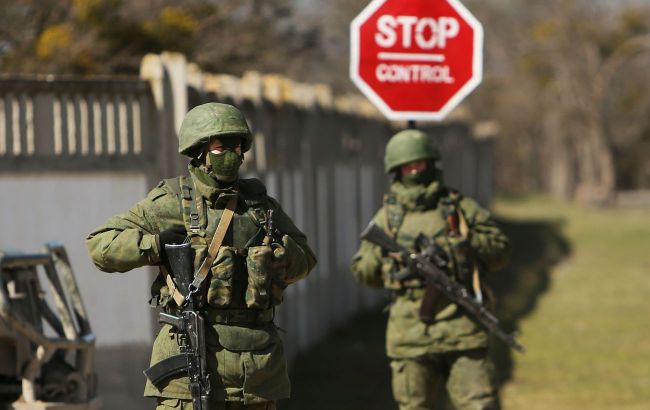 Explosions in Crimea on August 23 (Photo: Getty Images)
Explosions were reported in the temporarily occupied Crimea on Wednesday, August 23rd, according to local Telegram channels.

Local public accounts have been sharing photos, presumably from the village of Olenivka in the western part of the peninsula.
Explosions in Crimea (photo: t.me/Crimeanwind)
The images depict a thick plume of smoke.
The Telegram channel "Crimean Wind" reports that radar stations in Tarkhankut were affected by the explosions. A total of 7 explosions were recorded.
Petro Andriushchenko, an advisor to the Mayor of Mariupol, noted that the blasts targeted the coastal missile system "Bastion" in Crimea. It is one of the carriers of the Onyx missile, which the occupiers use to strike Ukraine.
"Crimean Wind" reports that, according to preliminary information, the 48Ya6-K1 "Podlet" radar station on Tarkhankut Peninsula has been struck.
The 48Ya6-K1 "Podlet" is a versatile mobile solid-state three-coordinate radar station that detects airborne targets at low and extremely low altitudes under complex jamming conditions. It provides target data for Russian anti-aircraft missile systems such as the S-300 and S-400.
The situation in Crimea
In recent months, various explosions have occurred more frequently in the occupied Crimea. Sometimes, these incidents involve strikes on the Russian fleet, while at other times, they include missile or drone attacks on the peninsula or the Crimean Bridge.
Just yesterday evening, sounds of explosions were heard in Sevastopol. The Russians claimed these were supposedly related to training exercises by Russian armed forces units in Kozachia ('Cossack') bay. Simultaneously, the occupiers warned locals about the threat of drone strikes. Invaders also restricted movement across the Crimean Bridge.
Moreover, maritime drones recently attacked the Crimean Bridge, resulting in the destruction of two spans in its structure.