U.S. provides Ukraine with $100 million arms package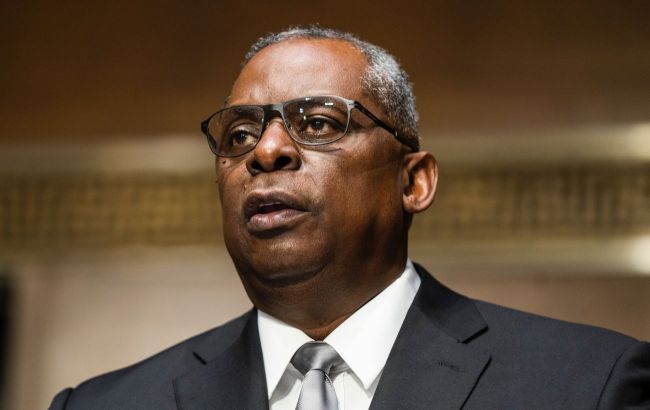 Lloyd Austin (Photo: Getty Images)
"The US has pledged a further $100m in defense assistance to Ukraine, which is set to include air defense interceptors and anti-tank weapons," the statement reads.
It emphasizes that detailed information has not been provided, but this announcement came on the same day when U.S. Defense Secretary Lloyd Austin visited Kyiv.
Updated.
The U.S. Department of Defense announced additional assistance to Ukraine in the field of security and defense. This is the 51st equipment tranche provided by the administration of U.S. President Joe Biden from the Department of Defense's reserves for Ukraine since August 2021.
The package includes additional anti-aircraft missile systems, artillery ammunition, anti-tank weapons, and other equipment to help Ukraine defend its sovereign territory and fight against the ongoing aggression from Russia.
The aid package worth up to $100 million includes:
Stinger anti-aircraft missiles;
One High Mobility Artillery Rocket System (HIMARS) and additional ammunition;
155mm and 105mm artillery rounds;
Tube-Launched, Optically-Tracked, Wire-Guided (TOW) missiles;
Javelin and AT-4 anti-armor systems;
More than 3 million rounds of small arms ammunition;
Demolitions munitions for obstacle clearing;
Cold weather gear; and
Spare parts, maintenance, and other ancillary equipment.
U.S. military assistance
On October 1, the U.S. Congress passed a temporary budget bill, which did not include new funding for aid to Ukraine, as this initiative was to be considered separately.
Following this, U.S. President Joe Biden proposed to Congress to allocate $106 billion. Most of these funds ($60 billion) are intended for assistance to Ukraine. The package also included aid to Israel.
At the same time, Ukrainian President Volodymyr Zelenskyy announced that the U.S. had allocated a new package of military assistance for Ukraine.
Visit of the Pentagon chief to Ukraine
The U.S. Secretary of Defense arrived in Ukraine on November 20 ahead of a new meeting in the Ramstein format. A new meeting of the Contact Group on Defense Issues for Ukraine will take place this Wednesday, November 22.
The Pentagon stated that Austin, during his visit to Kyiv, would hold high-level talks with Ukrainian leadership. Specifically, he intended to discuss the partnership between the countries and military aid to the Armed Forces of Ukraine.