Ukraine may get over $60 bln from the U.S.: Where will the money go?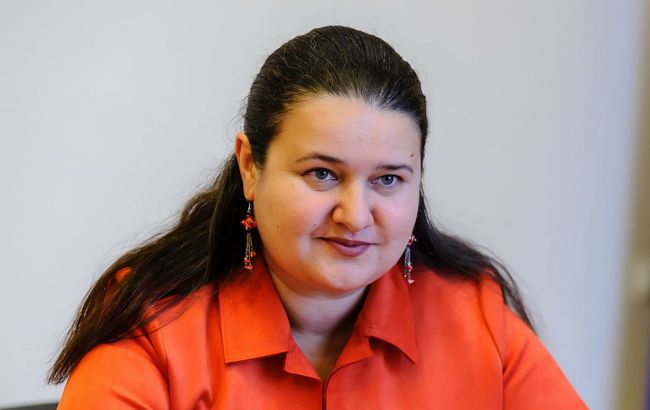 Ukraine's Ambassador to the United States, Oksana Markarova (mof.gov.ua)
Ukraine can receive $61.4 billion in aid from the United States. The majority of the funds, which President Joe Biden requested in Congress, will go for defense, according to Ukraine's Ambassador to the United States, Oksana Markarova.
The diplomat notes that a request is the administration's vision in American budget legislation. Therefore, analyzing the numbers should be done when this vision turns into a budget document within Congress.
In total, Biden requested $105 billion from Congress. According to Markarova, Ukraine can receive $61.4 billion of this amount.
Here's where these funds will go:
Defense expenditures - $46.1 billion, with $30.6 billion earmarked for programs for the U.S. Department of Defense.
$18 billion - for replenishing defense articles from Pentagon stocks, reimbursement of defense services and military education and training provided to the Ukrainian government.
$12 billion - for the Ukraine Security Assistance Initiative.
$1.7 billion - for the U.S. State Department's Foreign Military Financing program for Ukraine and other U.S. partners impacted by the war in Ukraine.
$14.4 billion - for technical, intelligence support, increasing arms production, cybersecurity, and more.
$11.8 billion - for providing direct budgetary support to Ukraine.
$2.2 billion - for urgent needs in recovery and program development in Ukraine and other countries in the region affected by the war.
$360 million - to the U.S. State Department to support the Ukrainian government in recovery and the rule of law with a focus on recently liberated and war-damaged territories.
$100 million - to the U.S. State Department for non-proliferation, counterterrorism, demining, and related programs.
$149.5 million - assistance in nuclear security (U.S. Department of Energy).
$481 million - for programs supporting Ukrainians arriving in the U.S. under the Uniting for Ukraine program.
In addition, the U.S. intends to allocate a part of the money for humanitarian assistance to Ukraine, Israel, and other regions (the distribution by countries is not yet finalized):
$3.5 billion for providing humanitarian assistance through U.S. State Department programs.
$5.7 billion for funding USAID programs to address growing humanitarian needs.
Background
On October 20, President Joe Biden requested additional financial assistance for Ukraine and Israel from Congress. The White House is requesting $105 billion.
The day before, Biden addressed Americans. During his speech, he explained why the U.S. should support Ukraine and Israel.
There are opponents of this initiative in Congress. Nine Republican senators sent a letter to the Senate, calling for separate votes on aid to Ukraine and Israel.