Ramstein-17 meeting to take place: Date announced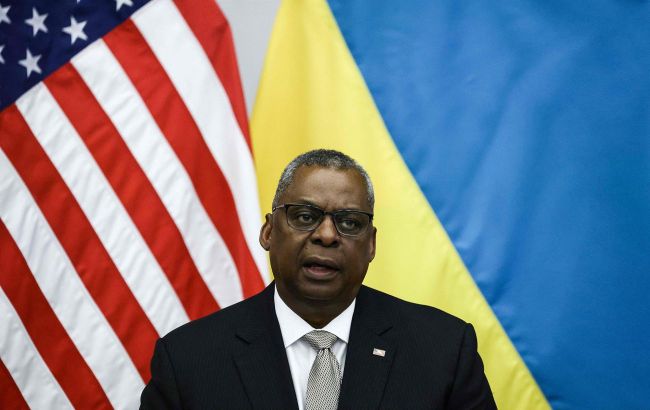 U.S. Secretary of Defense Lloyd Austin, who chairs the Contact Group (Photo: Getty Images)
The new meeting of the Contact Group on Defense Issues for Ukraine ("Ramstein") will take place next week. It is scheduled for November 22, according to the press service of the Norwegian Ministry of Defense.
When Ramstein will take place?
As indicated on the department's website, the Minister of Defense of Norway, Bjørn Arild Gram, will participate in the new meeting of the contact group, which is scheduled for November 22.
"The US Secretary of Defense (Lloyd Austin - ed.) invited defense ministers and chiefs of defense from about 50 countries to the meeting to discuss further military support for Ukraine in the short and long term," the statement said.
The representation of the Norwegian Ministry of Defense noted that he would participate in Ramstein in an online format from Stockholm, where he is attending a meeting in the format of the so-called Northern Group.
The meeting will be held for the 17th time
The following Contact Group on Defense for Ukraine meeting will be the 17th. Initially, the meeting was announced in the United States. Deputy Pentagon Spokesperson Sabrina Singh recently stated, "Ramstein" will be held in mid-November. However, she did not specify the exact date.
She also added that the US side will continue to provide military assistance to Ukraine, but the size of the packages will be reduced.
What is known about the previous Ramstein?
The previous meeting of the contact group took place on October 11 at NATO headquarters in Brussels. As a result, Ukraine received financial and military assistance from partner countries.
A feature of the previous Ramstein was the personal presence of the President of Ukraine, Volodymyr Zelenskyy. He raised the issue of providing Ukraine with additional air defense systems and artillery ammunition, which the United States considered a priority in assisting.
More details on the results of the previous Ramstein - in the material by RBC-Ukraine.