Ukrainian MoD summarizes Ramstein-16 outcomes: What will Ukraine receive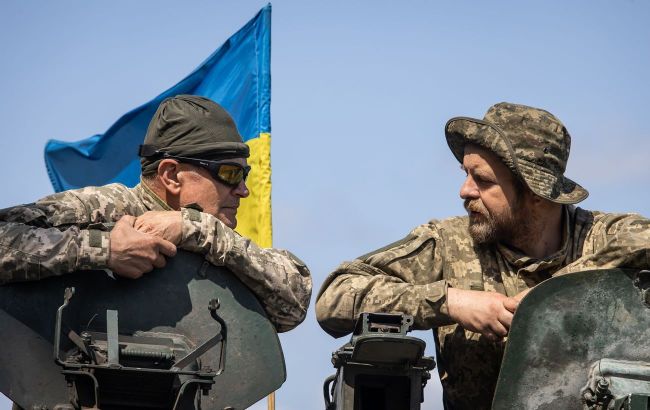 Illustrative photo (Photo: Getty Images)
The latest negotiations in the Ramstein format concluded in Brussels on Wednesday, October 11. As a result, Ukraine will receive financial and military assistance from partner countries, according to the Ministry of Defense of Ukraine.
The Ministry of Defense has revealed the results of the meeting and summarized what assistance Ukraine will receive to expedite victory in the war against Russia.
Assistance from the USA: The United States will provide a $200 million aid package, including ammunition for air defense, artillery ammunition, and missiles. The USA will assist in strengthening aviation weaponry and provide anti-tank weapons.
Assistance from the United Kingdom
Ukraine will receive a €115 million aid package from the UK, earmarked for demining and equipment servicing.
Assistance from Denmark
Representatives from Denmark have promised to transfer F-16 fighters to Ukraine in early 2024.
Assistance from Finland
Ukraine will receive a €95 million military aid package from Finland, with details of the package's contents not disclosed for certain reasons, including ensuring secure delivery.
Assistance from Canada
Canada's military aid package, valued at $25 million, will be allocated for warm uniforms for soldiers and preparation for the winter campaign.
Assistance from Belgium
Belgium will train Ukrainian pilots for F-16 flights and mission planning. Additionally, two Belgian companies, Sabena Engineering and Patria Bec, will provide significant technical support for the F-16 fleet. Belgium will once again host Ukrainian technical specialists for training. From 2025, Belgium will supply F-16 fighters to Ukraine.
Assistance from Norway
Norway will allocate $18.5 million for demining efforts in Ukraine.
Assistance from Spain
Spain will provide Ukraine with additional air defense systems, warm clothing for soldiers, and generators for winter preparation. Spain will allocate €1.5 million for humanitarian demining.
Assistance from Germany
Germany will assist in enhancing Ukraine's air defense system with additional missiles and will provide tanks.
Assistance from Bulgaria
A memorandum was signed between the Ministry of Defense of Ukraine and the Ministry of Defense of the Republic of Bulgaria, outlining but not limiting the main areas of future defense cooperation between the countries. It includes cooperation in the fields of cyber security, strategic communications, and the provision of material and technical assistance. Bulgaria will assist with language courses for F-16 pilots.
Assistance from Lithuania
Lithuania will provide Ukraine with two NASAMS anti-aircraft missile systems, 155mm caliber artillery ammunition, as well as generators, army cots, and warm uniforms for the winter counteroffensive.
Ramstein
Today, October 11, at NATO headquarters in Brussels, there will be another meeting in the Ramstein format concerning Ukraine's defense. This includes the expected meeting of the Ukraine-NATO Council on the same day.
Other meeting outcomes
Today, President Volodymyr Zelenskyy raised the issue of additional air defense systems and artillery ammunition. Currently, the United States considers this a priority when providing assistance.
According to the Chairman of the United States Joint Chiefs of Staff, Charles Brown, Ukrainian soldiers are determined to continue their counteroffensive operations during the winter despite challenging weather conditions.