Zelenskyy announces new U.S. aid package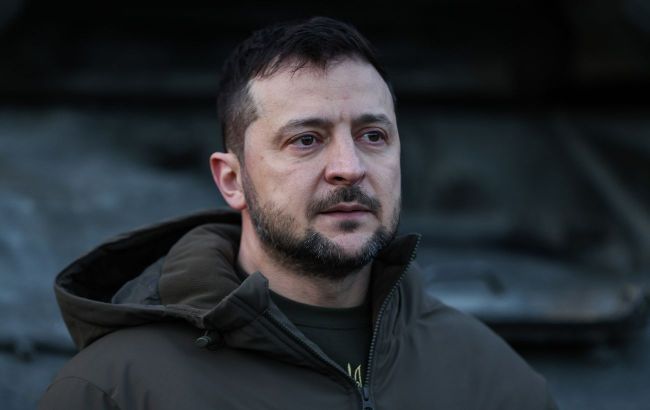 President of Ukraine Volodymyr Zelenskyy (Photo: Getty Images)
President Volodymyr Zelenskyy states that the United States has allocated a new package of military assistance for Ukraine, according to his evening address.
According to the president, during his meeting with the head of the Pentagon, Lloyd Austin, the situation on the battlefield and its prospects were discussed. This included discussions on reinforcing Ukraine's defense and counteroffensive strategies.
"There is a new defense package for our country from the United States. I am grateful. Specifically, there will be more artillery shells, which are needed right now," said the president.
Additionally, the actions of Ukraine in the Black Sea and the protection of trade corridors for Ukrainian exports were raised.
"The freedom of navigation is a fundamental value for the whole world, and Ukraine has proven here in the Black Sea that we can drive the aggressor out of the waters they sought to render lifeless," emphasized the president.
Zelenskyy addressed Ukraine's partners, thanking them for their support and assistance in restoring international law on Ukrainian land.
"The normal life in the world largely depends on how strong America is in defending life. And the world sees this strength in the assistance to Ukraine," he said.
Visit of the Pentagon chief to Ukraine
The U.S. Secretary of Defense arrived in Ukraine on November 20 ahead of a new session in the Ramstein format. The next meeting of the Contact Group on Defense Issues for Ukraine is scheduled for this Wednesday, November 22.
According to the Pentagon, Austin will hold high-level discussions with the Ukrainian leadership during his visit to Kyiv. Specifically, he plans to discuss the partnership between the countries and military assistance to the Armed Forces of Ukraine.
Military aid from the USA
On October 1st, the U.S. Congress passed a temporary budget bill that didn't include new funding for assistance to Ukraine, as they opted to consider this initiative separately.
Subsequently, President Joe Biden proposed to Congress an allocation of $106 billion. The majority of these funds ($60 billion) were intended for aid to Ukraine. The package also included assistance for Israel.
After lengthy debates, the U.S. approved a new temporary budget for the government without aid to Ukraine and Israel. Later, Biden signed the law, avoiding a shutdown. According to Politico, the debates in the U.S. Congress over the budget threatened aid to Ukraine.