Biden signs temporary budget bill without aid to Ukraine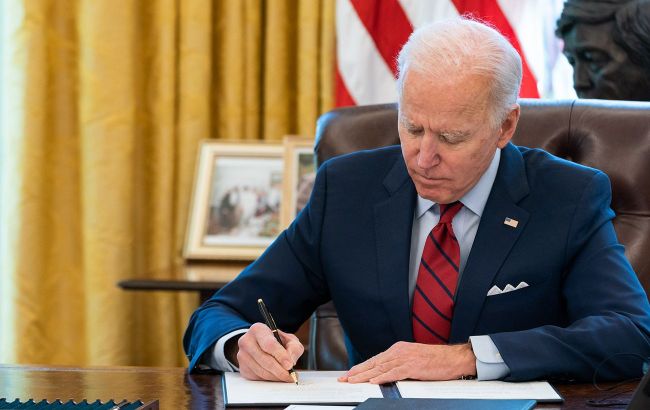 U.S. President Joe Biden (facebook com POTUS)
U.S. President Joe Biden has signed a temporary budget bill that excludes aid for Ukraine and Israel. This move has once again averted a government shutdown in the United States, according to the White House.
Biden signed the temporary government funding bill on Thursday, November 16. It is noted that several federal agencies in the U.S. have received funding until January 19, 2024, to continue their projects and activities.
Additional government agencies will be funded under the temporary budget until February 2, 2024.
The temporary budget does not include funds for providing assistance to Ukraine and Israel.
Backstory
On October 1, the U.S. Congress passed a temporary budget bill that did not include new funding for Ukraine, as it was decided to consider such an initiative separately.
Following this, U.S. President Joe Biden addressed the Congress proposing to allocate $106 billion. The majority of these funds ($60 billion) were intended for assistance to Ukraine. The package also included aid for Israel.
The president's initiative faced opposition in the U.S. House of Representatives, where the new speaker, Mike Johnson, wanted to consider assistance to Ukraine and Israel separately. He introduced a separate package for Israel to be considered in the House, and it was supported. However, the Senate refused to consider such a budget, supporting the idea of combining assistance to Ukraine and Israel into one package.
Threat of a shutdown
A shutdown is a situation where a portion of the American government ceases operations due to the absence of a new budget. In the current year, the U.S. has managed to avoid a shutdown twice.
In September, the threat of a government shutdown was linked to the position of far-right Republicans who were blocking the passage of budget bills for the next year due to alleged excessive spending. Specifically, Republicans opposed additional aid to Ukraine.