U.S. Senate Democrats block Israel aid package without Ukraine inclusion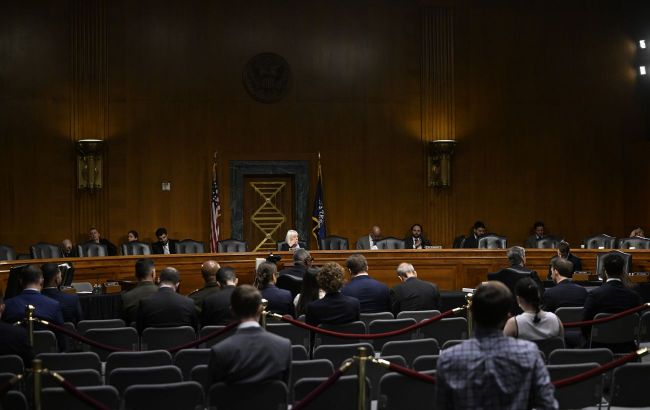 Illustrative photo (Photo: Getty Images)
Democrats in the U.S. Senate have blocked an attempt by Republicans to secure approval of an aid package for Israel without including supplies for Ukraine, according to Reuters.
The news agency reports that Democrats today blocked an attempt by Republicans to quickly approve a bill providing emergency aid to Israel, which was passed by the House of Representatives last week, without ensuring assistance to Ukraine.
Republican Senator Roger Marshall said that time was of the essence, and it was crucial for the Senate not to delay the delivery of essential aid to Israel.
Democrats accuse Republicans of politicizing the issue
Democrats objected, emphasizing the importance of providing aid to Ukraine as well as Israel, in addition to humanitarian aid, funding for border security, and money to counter China in the Indo-Pacific region.
This was all part of a $106 billion funding request sent to Congress by President Joe Biden last month.
They also accused House Republicans of playing politics with the situation in Israel, holding up aid to the Jewish state by tying support to cuts in funding for the IRS.
Senator Patty Murray said that Ukraine's allies could not afford any more delays than Israel's allies.
US assistance
Earlier, the Pentagon stated that there was over $5.4 billion left in the department for military aid to Ukraine.
In addition, the new Speaker of the US House of Representatives, Mike Johnson, proposed that lawmakers vote separately for aid to Israel. He submitted a corresponding initiative to the department, which was supported by the lower house of Congress.
The Senate does not even want to consider Johnson's bill, and the White House has promised that President Joe Biden will veto it.