Pentagon provides update on remaining funds for military aid to Ukraine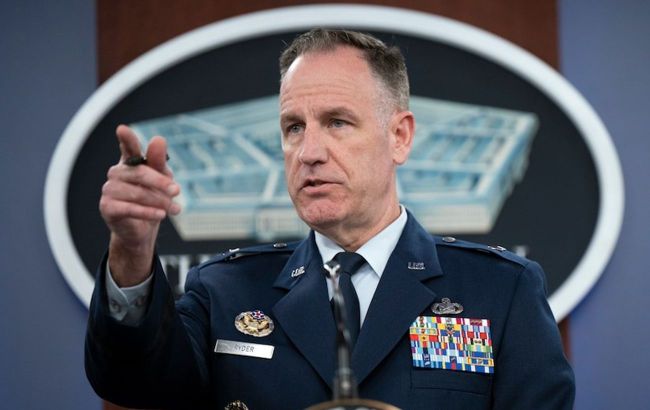 Representative of the Pentagon, General Patrick Ryder (Photo: Getty Images)
The United States has slightly more than $5.4 billion for providing military assistance to Ukraine, according to the Pentagon representative, General Patrick Ryder.
He says that the Ministry of Defense still has slightly more than $5.4 billion for assisting Ukraine.
Ryder clarifies that these funds are allocated within the framework of presidential authority.
Recently, the United States provided a new package of military assistance to Ukraine, which included missiles for NASAMS and portable anti-tank missile systems Javelin. The total value of the military aid package is $150 million.
U.S aid to Israel and Ukraine
Discussions are currently ongoing in the U.S. Senate regarding President Joe Biden's request to Congress for $105 billion in aid. Out of this amount, $61.3 billion is proposed for Ukraine, and $14.3 billion for Israel.
The newly elected Speaker of the U.S. House of Representatives has suggested not combining the new assistance to Ukraine and Israel into a single package. He wants separate votes in the House of Representatives for these initiatives.
Meanwhile, Senate Republican Leader Mitch McConnell has advocated for providing aid to Ukraine and Israel within a single package.