Speaker of U.S. House of Representatives confirmed division of aid to Ukraine and Israel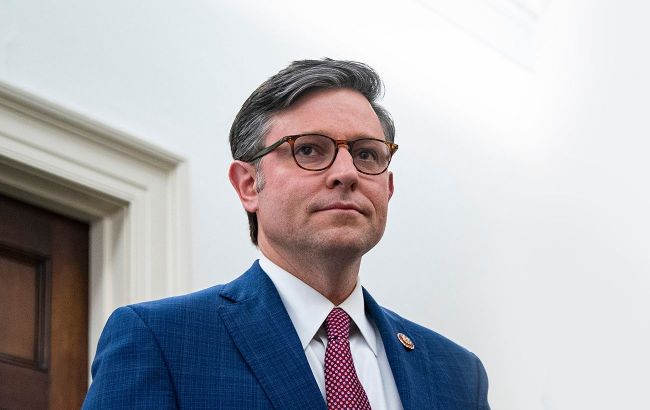 Speaker of the United States House of Representatives Mike Johnson (photo: Getty Images)
The newly elected Speaker of the U.S. House of Representatives, Mike Johnson, stated that funding for assistance to Ukraine and Israel will be considered in different pieces of legislation, according to Fox News.
"We are going to consider a standalone bill on funding for Israel. This is an urgent and immediate need," the Speaker stated.
He also added that the events in Israel "require immediate attention," so the matter should be considered separately.
"I believe this will have bipartisan support, and I will strongly insist on that," Johnson emphasized.
What proceeded this
On October 25, the United States House of Representatives elected its new Speaker following the resignation of Kevin McCarthy. The Speaker of the lower house of the American Congress is now Republican Mike Johnson, who is an ally of former President Donald Trump and previously voted against a $40 billion aid package for Ukraine.
Currently, Johnson, as the new Speaker of the U.S. House of Representatives, has expressed his willingness to negotiate aid for Ukraine but under certain conditions. This includes a desire for accountability.
There are currently discussions in the Senate regarding President Joe Biden's request for $106 billion in aid to Israel and Ukraine, as well as for strengthening the defense-industrial complex. Of this amount, $61.3 billion is proposed for Ukraine, and $14.3 billion for Israel.
Additionally, a group of U.S. Senators from the Republican Party introduced a separate bill, suggesting that the financial aid to Ukraine and Israel not be combined into a single package. Mike Johnson himself has proposed a similar idea.