U.S. House of Representatives elects new Speaker: Why this choice raises concerns for Ukraine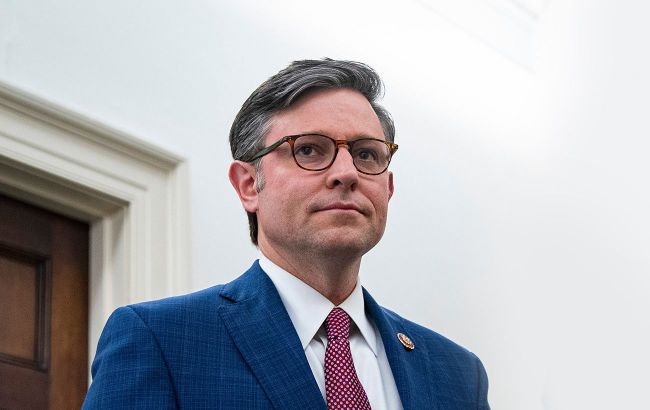 Mike Johnson, the new Speaker of the United States House of Representatives (Photo: Getty Images)
The United States House of Representatives has elected a new Speaker following the resignation of Kevin McCarthy. Republican Mike Johnson has become the Speaker of the lower house of the American Congress, according to the results of the vote in the US House of Representatives.
Johnson received the support of 220 Republican congressmen, securing his victory. None of the Republican representatives opposed him.
What is known about Mike Johnson
Mike Johnson was elected to the United States House of Representatives in 2016. This is his fourth term in Congress.
Johnson is an ally of the 45th President of the United States, Donald Trump. He defended Trump during impeachment hearings and supported the lawsuit to overturn the results of the 2020 elections in four states.
Furthermore, Johnson has taken an openly anti-Ukraine stance. In May of last year, Johnson voted against a $40 billion aid package to Ukraine. He explained his position by stating that these funds would be better spent on strengthening the southern border of the United States and other domestic needs.
"We should not be sending another $40 billion abroad when our own border is in chaos, American mothers are struggling to find baby formula, gas prices are at record highs, and American families are struggling to make ends meet, without sufficient oversight over where the money will go," he said at the time.
Election of the Speaker of the United States House of Representatives
In early October, the United States House of Representatives forced the resignation of then-Speaker Kevin McCarthy. Republicans were dissatisfied with McCarthy's failure to prevent a government shutdown and his compromise with the White House.
Afterward, the process of appointing a new Speaker began. Initially, the Trumpists refused to support the candidacy of Steve Scalise due to his illness, and then the House rejected the candidacy of Trumpist Jim Jordan three times.
As a result, Republicans selected Tom Emmer as their candidate for Speaker through internal voting, despite his known anti-Trump stance. However, some of his fellow party members immediately opposed him, forcing him to withdraw from the race. Afterward, Mike Johnson was chosen as the candidate for Speaker.