New Speaker of U.S. can provide aid to Ukraine under specific conditions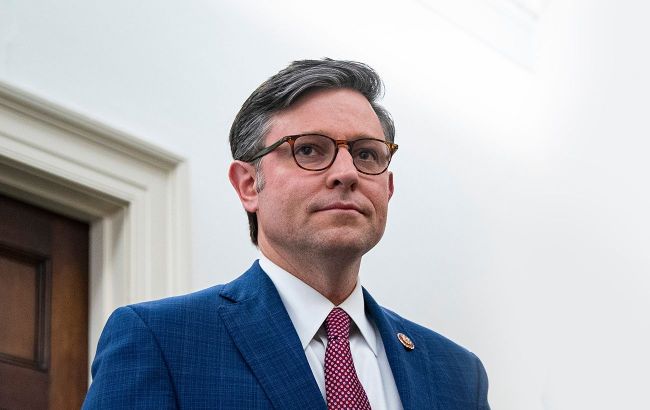 Speaker of the U.S. House of Representatives, Mike Johnson (photo: GettyImages)
The new Speaker of the U.S. House of Representatives, Mike Johnson, has stated that he is open to negotiations regarding providing aid to Ukraine but with certain conditions, according to NBC and Bloomberg.
He mentioned that the House of Representatives is working on this matter, but there will be certain conditions.
"We want accountability and we want objectives that are clear from the White House. But we're going to have those discussions. It will be very productive," he said.
Bloomberg reports that despite Johnson's previous skepticism regarding aid to Ukraine, he is now "open to negotiations."
Aid to Ukraine and Israel
On October 17, Bloomberg reported that President Biden would address Congress with a request that includes assistance for Ukraine and Israel.
On October 20, the White House announced that Joe Biden had requested $106 billion from Congress for assistance to Israel and Ukraine, as well as for strengthening the defense-industrial complex. Out of this total, $61.3 billion is proposed for Ukraine, and $14.3 billion for Israel. Politico reported that the Senate might block such a package due to Republican opposition.
New Speaker of the House of Representatives
Today, the U.S. House of Representatives elected its new Speaker following the resignation of Kevin McCarthy. The Speaker of the lower house of the U.S. Congress is now Republican Mike Johnson.
Johnson is a staunch ally of the 45th U.S. President, Donald Trump. He defended Trump during impeachment hearings and supported lawsuits challenging the results of the 2020 elections in four states.
In addition, Johnson holds an openly anti-Ukrainian position. In May of last year, he voted against a $40 billion aid package for Ukraine, arguing that these funds would be better spent on strengthening the southern U.S. border and other domestic needs.
For more details about Mike Johnson and the implications of his appointment, you can read the article by RBC-Ukraine.