Republicans representative criticizes opponents of aid for Ukraine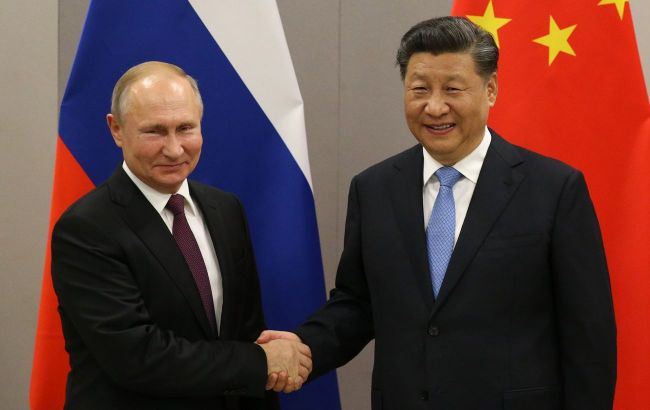 Photo: Russian dictator Vladimir Putin and Chinese President Xi Jinping (GettyImages)
The representative of the Republican Party of the USA, one of the potential candidates in the presidential elections, Nikki Haley, criticized her colleagues who oppose the provision of defense aid to Ukraine, The Hill reports.
According to her, such a position on the part of American politicians plays into the hands of, in particular, Russian dictator Vladimir Putin.
Thus, Haley, the former US ambassador to the UN, reacted to the recent scandalous statements of another possible candidate for the presidency of the United States, Republican Vivek Ramaswamy, who opposes further support for Ukraine.
According to Haley, foreign leaders such as Russian leader and Chinese President Xi Jinping are "salivating" at the idea that her Republican counterpart Ramaswamy could win next year's presidential election.
"I am telling you, Putin and President Xi are salivating at the thought that someone like that could become president," she said during a speech at the debate.
In addition, Haley called Ramaswamy a "scum."
What preceded
Earlier, at a speech in Miami, Republican Vivek Ramaswamy, speaking against the provision of defense aid to Ukraine, called President Volodymyr Zelenskyy a "Nazi", which provoked a scandal and caused a wave of criticism, in particular from colleagues in the party.
After that, the campaign headquarters tried to justify Ramaswamy's words. They claim that he "didn't mean that", namely the case in the Canadian Parliament in September, where 98-year-old Yaroslav Hunka, who served in the "Halychyna" division, was invited to the speech of the Ukrainian president.
But candidate spokeswoman Trisha McLaughlin acknowledged that without context, Ramaswamy's remarks could be "easily misconstrued."
Aid to Ukraine from the USA
Earlier in October, US President Joe Biden asked the US Congress for $106 billion to help Ukraine and Israel. The package includes $61 billion for Ukraine and $14.3 billion for Israel.
Later, the new representative of the US House of Representatives, Mike Johnson, proposed not to combine new aid to Ukraine and Israel in one package. On November 2, he announced the introduction of a package to Congress, which will include funding for aid to Ukraine and border protection.
The White House previously stated that the United States has practically used up all funds allocated for assistance to Ukraine, and only 4% remains.