U.S. House Speaker announces aid package for Ukraine and border protection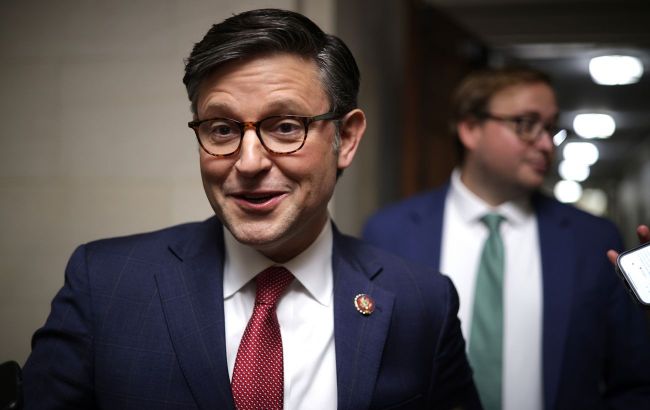 Mike Johnson, Speaker of the U.S. House of Representatives (Photo: Getty Images)
The Speaker of the United States House of Representatives, Mike Johnson, will introduce a package to Congress that includes funding for assistance to Ukraine and border security, according to Johnson's press conference.
According to him, such a bill with assistance to Ukraine and border protection will follow after the House of Representatives votes on aid to Israel.
Johnson noted that he believed it was right to combine funding for assistance to Ukraine and border protection with Mexico, as this could achieve bipartisan consensus on these issues.
We have obligations and we have things that we can and should do around the world. But we have to take care of our own house first. And as long as a border is wide open, we're opening ourselves up to a great threat. We're going to take care of a border in Ukraine, we need to take care of America's border as well," he stated.
It's worth noting that the vote on Johnson's bill for $14.3 billion in aid to Israel will take place today, November 2.
Background
Previously, Johnson proposed to separate aid to Israel from aid to Ukraine. He introduced a corresponding bill to the U.S. Congress.
Thus, his proposal competes with the White House's request to Congress to allocate $106 billion for funding aid to Israel and Ukraine, as well as border security with Mexico.
The White House has already stated that U.S. President Joe Biden would veto Johnson's bill with the proposal for separate aid to Israel.