New U.S. House Speaker proposes aid package for Israel, excludes assistance for Ukraine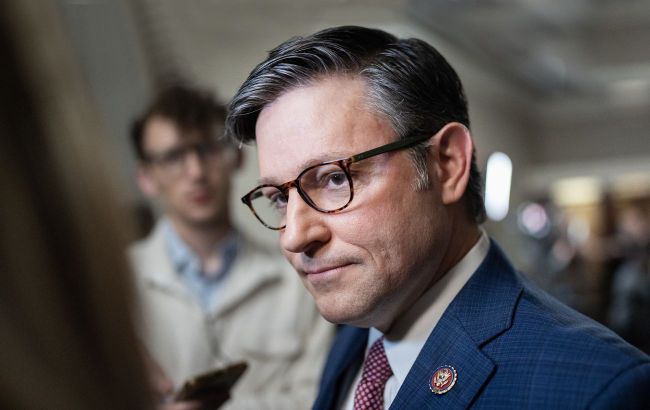 Mike Johnson, the Speaker of the United States House of Representatives (Photo: Getty Images)
The new Speaker of the United States House of Representatives, Mike Johnson, has proposed allocating $14.3 billion in aid to Israel, according to Politico.
Johnson has already introduced the corresponding bill to Congress, and it is scheduled for consideration this week. According to the publication, such an initiative may face serious challenges as Senate Majority Leader Chuck Schumer (Democrat) and Senate Minority Leader Mitch McConnell (Republican) prefer President Joe Biden's proposal to combine assistance to Ukraine and Israel into a single $106 billion package.
"We believe, our Democratic Caucus, we should be doing all of it together: Israel, Ukraine, South Pacific, etc. And obviously, a pay-for like that makes it much harder to pass," Schumer commented on Johnson's proposal.
The package proposed by Johnson includes:
$4 billion for Israel to purchase two missile defense systems - Iron Dome and David's Sling.
$4.4 billion for the Pentagon to replace stockpiles of weapons and equipment sent to Israel, as well as to reimburse expenses.
$3.5 billion for the State Department as foreign military financing to provide assistance to Israel.
Background
As a reminder, the new Speaker of the United States House of Representatives previously suggested not consolidating new aid to Ukraine and Israel into one package. He wants separate votes in the House of Representatives for these initiatives.
President Joe Biden had previously requested $106 billion from the US Congress to aid Ukraine and Israel. It includes $61 billion for Ukraine and $14.3 billion for Israel.