Only 4% left: U.S. spends nearly all funds allocated for Ukraine's assistance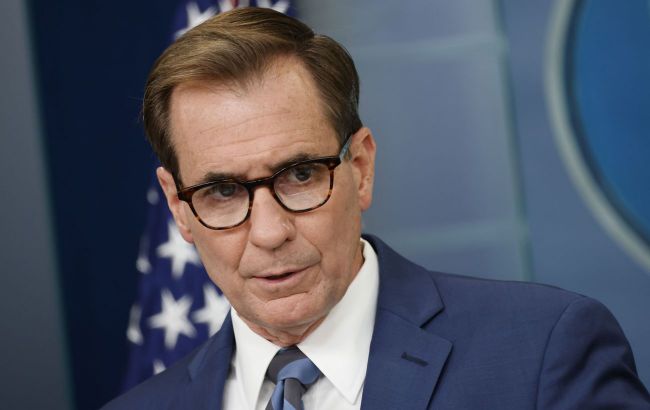 John Kirby, White House National Security Council Coordinator (Photo: Getty Images)
The United States of America has nearly exhausted all the funds allocated for assistance to Ukraine, according to a statement by the White House National Security Council Coordinator, John Kirby.
The statement mentions that American funds for Ukraine have been exhausted by 96%.
Kirby clarifies that approximately 4% of the funds remain, which Washington can still spend on assistance to Ukraine.
The White House National Security Council Coordinator also states that the United States believes that Ukraine can regain its territory, although he acknowledged that progress has been slow.
US assistance to Ukraine
Earlier in October, US President Joe Biden requested $106 billion from the US Congress for assistance to Ukraine and Israel. The package includes $61 billion for Ukraine and $14.3 billion for Israel.
Later, the new spokesman for the US House of Representatives, Mike Johnson, proposed not to combine the new assistance to Ukraine and Israel into one package. He wants the House of Representatives to vote on these initiatives separately.
It is worth noting that on November 2, Johnson announced the introduction of a package in Congress that would include funding for Ukraine's assistance and border protection.
US Secretary of State Antony Blinken stated that Washington had a plan for providing assistance to Ukraine as it continued to repel Russia's full-scale military aggression.