U.S. has clear plan of action to help Ukraine - Blinken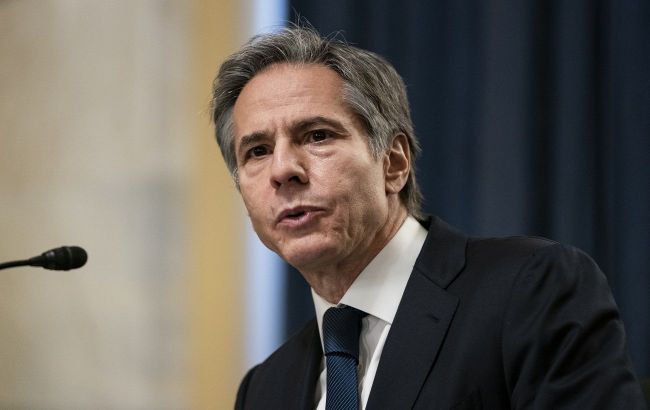 U.S. Secretary of State Antony Blinken (GettyImages)
The United States of America has a plan of action to provide assistance to Ukraine, which continues to repel the full-scale military aggression of the Russian Federation, according to the U.S. Secretary of State, Antony Blinken.
The American official emphasizes that Russia can end its war against Ukraine at any time. For this, the aggressor country must withdraw its troops from Ukrainian territory and stop its brutal attacks.
"Until it does, the United States has a clear way forward:
Help Ukraine defend itself.
Support the Ukrainian people.
Hold Russia accountable," Blinken wrote.
Backstory
This is how the U.S. Secretary of State reacted on social media to an open letter sent to Congress by the Secretary of the Treasury, Janet Yellen, along with the Secretary of Defense, Lloyd Austin, and the Administrator of USAID, Samantha Power.
In the letter, American top officials called for the approval of President Joe Biden's administration's request to provide Ukraine with $11.8 billion in direct budgetary support as part of an additional national security package.
"..A letter urging Congress to fully support Joe Biden's request to sustain our direct budget support to Ukraine, which plays a critical role in bolstering their military efforts to win this war," the U.S. Treasury Secretary's tweet from November 7 reads.
U.S. aid to Ukraine
In October, President Joe Biden requested $106 billion from the US Congress for assistance to Ukraine and Israel. The package includes $61 billion for Ukraine and $14.3 billion for Israel.
Later, the new spokesman for the U.S. House of Representatives, Mike Johnson, proposed not combining new assistance to Ukraine and Israel into one package. He wants initiatives to be voted on separately in the House of Representatives. It should be noted that on November 2, Johnson announced the submission of a package to Congress, which includes funding for Ukraine's assistance and border protection.
As of November 7, Democrats in the U.S. Senate blocked an attempt by Republicans to approve the Israeli aid package without including supplies for Ukraine.