U.S. drones help search for hostages in Gaza Strip - CNN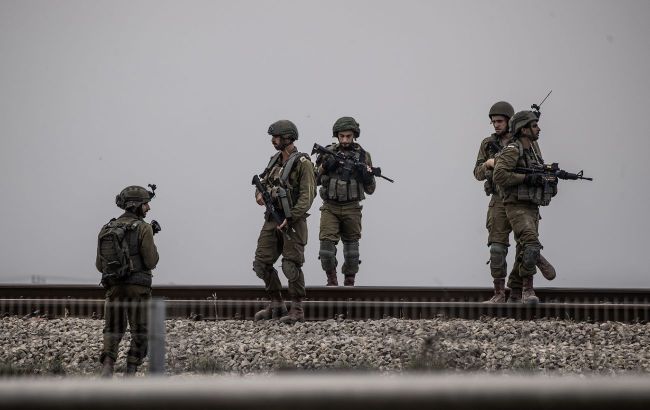 US drones help search for hostages in the Gaza Strip (Photo: Getty Images)
Drones from the United States have been launched over the Gaza Strip, aiding in the search for hostages held by Hamas, according to CNN.
According to reports, American drones have already assisted Israel in locating over 240 hostages still held by Hamas. The drones are part of reconnaissance tools sent to the region in recent days and weeks following the attack in the south.
Two MQ-9 Reaper drones flew near the coast of Lebanon last weekend. They are monitoring the Lebanese Hezbollah and other forces.
Currently, it is unclear how the images collected from aerial flights in Gaza will help determine the whereabouts of hostages. According to some former U.S. intelligence officials, hostages may be held in a vast network of underground tunnels.
At the same time, U.S. officials insisted that the intelligence collected by drones and transferred to Israel is limited to efforts to return hostages and is not considered "targeted intelligence" that could be used for lethal strikes against Hamas leaders and positions.
Operation in Israel's Gaza Strip
In early October, Hamas militants launched a large-scale invasion of Israel, killing and kidnapping both military and civilian residents. In response, Tel Aviv announced a military operation against Hamas, known as Operation Iron Sword. As part of this operation, the Israeli Defense Forces (IDF) expanded its ground operation in the Gaza Strip last week, deploying troops and equipment to the region.
According to reports, this happened after negotiations between Israel and Hamas over the release of hostages reached a deadlock.
At the same time, Israeli Prime Minister Benjamin Netanyahu said that Israeli troops are at the peak of the fighting after advancing through the outskirts of Gaza City.
On the evening of November 2, Israeli Defense Forces spokesman Rear Admiral Daniel Haggai stated that IDF forces had surrounded the city of Gaza, and there was no ceasefire in place.
Additionally, a Pentagon representative recently stated that U.S. commandos in Israel are helping locate over 200 hostages who were captured during the Hamas attack on October 7.